If you're looking to upgrade your winter closet and don't know where you can get the best apparel at the best price, your search has ended because Helly Hansen is here for the rescue. In this post, we've collected one of the best practical clothes for you to wear all winter, some of them are for the fall. So don't worry, get these for you as you know winter is nearby. Most brands make windproof winter clothes, but it's a complete waste on a snowy day. So that's the reason Helly Hansen is the best choice for you because they've been in the clothing business for more than a century, and they've earned a reputation for their winter outfits, and the majority of ski competitions that have taken place around the world are wearing Helly Hansen's clothing. Helly Hansen makes every cloth perfectly, and they think that customers are their family, and no one wants to have a bad trade with family. So elevate your wardrobe with the most mesmerizing, affordable and practical clothing from Helly Hansen women's clothing section. Now let's get on our best pick.
WOMEN'S WELSEY II TRENCH COAT
WOMEN'S SIREN CABLE KNIT SWEATER
WOMEN'S THALIA SUMMER DRESS
Women's Verglas Light Hoodie
WOMEN'S ACTIVE HOODIE DRESS
WOMEN'S VERGLAS SHADE SINGLET
WOMEN'S WELSEY II TRENCH COAT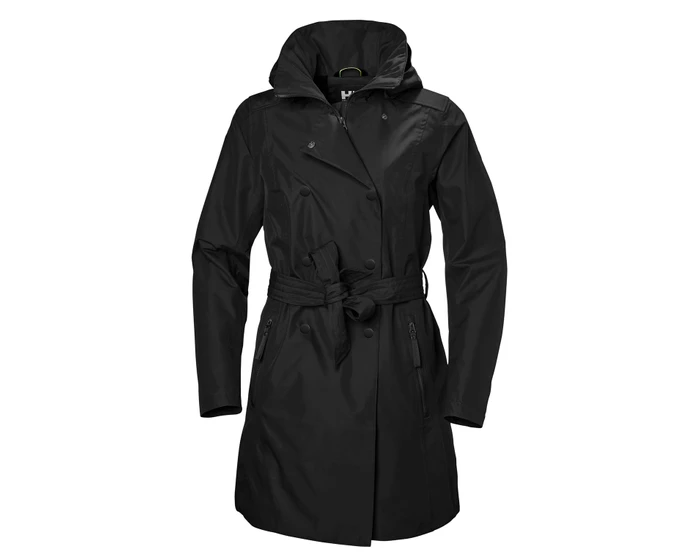 This WESLEY II TRENCH COAT has been Helly Hansen's best seller for quite some time. This is the upgraded version WESLEY I TRENCH COAT, the best part is that they just add some specs for you to wear at a sudden weather change while it doesn't compromise on style. You can wear this in 7 degrees, but it feels like 2, the coverage of this trench coat makes this a must-have in your wardrobe if you live in the UK, US, or Canada. It has three features which are windproof and waterproof, and with this stuff, they manage to keep it lightweight also. Pair this amazing coat with a sweatshirt and jeans with a boot to keep your feet warm and give you the grip you want on walking on slippery pavement. Helly Hansen is providing this trench coat at a lower price than Amazon, so this is the best deal you can get on this one.
£ 160.00
WOMEN'S SIREN CABLE KNIT SWEATER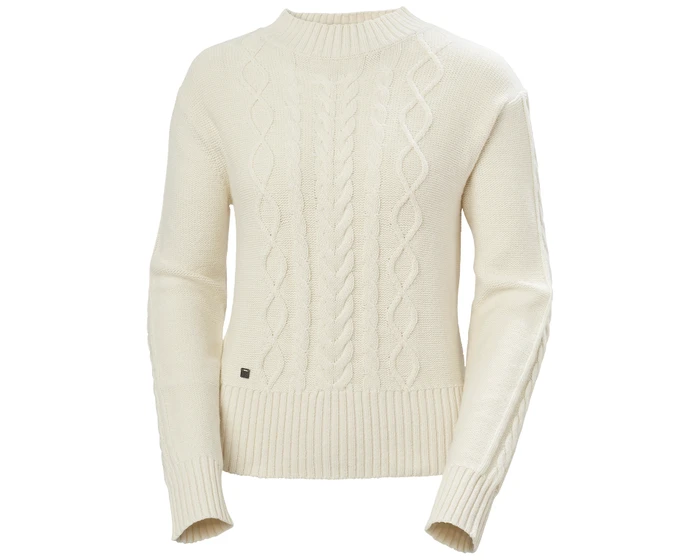 This Cable Knit Sweater is perfect for you to wear on a chilly summer morning or a dinner night with your friends in the fall season. The twisted design on the front is the best thing about this sweater, in which you can go out with the minimum effort. Everyone wants outfits ready to go, and if you want something like this, this is just for you. You can pair this sweater with a jacket and a black pair of jeans with some Chelsea boots, and you're ready to go, and if you add a white beanie on top, it looks just perfect. You can get this same sweater from Big Weather Gear but at $40 more than Helly Hansen.
WOMEN'S THALIA SUMMER DRESS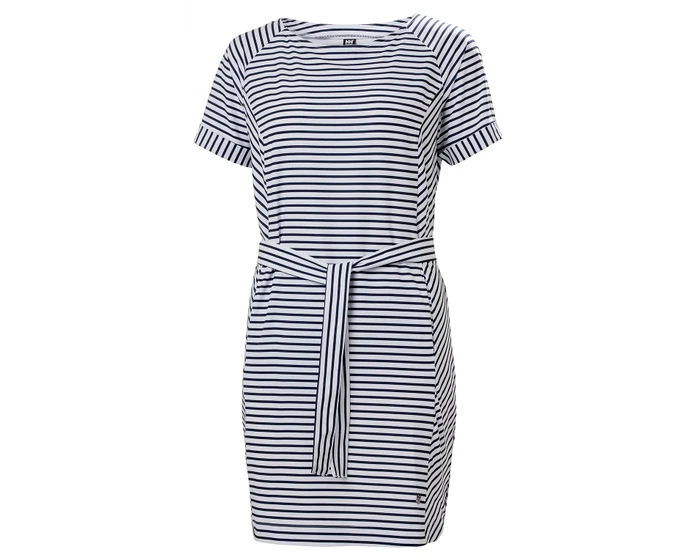 This THALIA SUMMER DRESS is great for you to wear on a sunny day. This dress is a perfect summer pick with a cut-out above the knee, and the waist pockets on both sides make it more practical. I don't know the story but the striped dress gives you some extra inches. Pair this dress with a canvas high top or Nike Air Jordan 1, and if you want to take pictures in a chic style, wear a black baseball cap. You can easily make this look at £200 and pair these accessories with most of your outfit, so invest in them and enjoy them all year round.
Women's Verglas Light Hoodie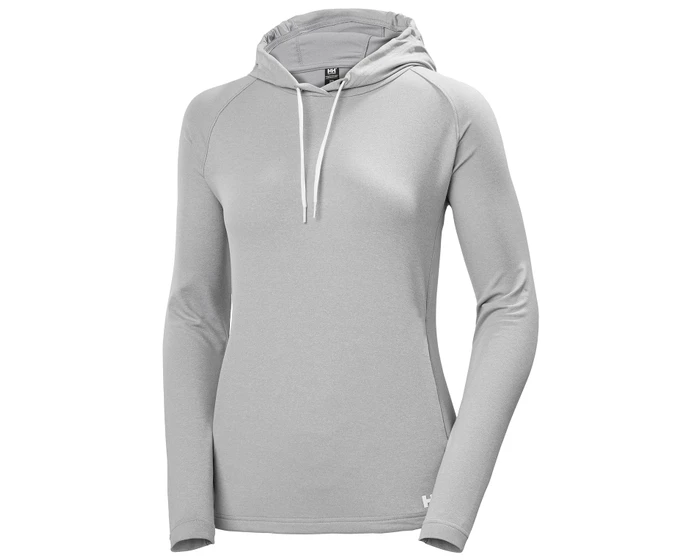 Hoodies are the one piece of clothes you can wear all year long. The light hoodies are perfect to wear all year round because, in summer, you can simply wear this. In winter, you can go layer this beautiful piece of cloth with a leather jacket. This hoodie comes in an amazing 4 colours. This hoodie is made up of a material that absorbs most of your sweat, so you can also add this hoodie to your gym wear. For the gym, you can style this hoodie with biker shorts and running shoes, for summer, you just wear this, and distressed blue jeans and any booties you have will work amazing for you.
WOMEN'S ACTIVE HOODIE DRESS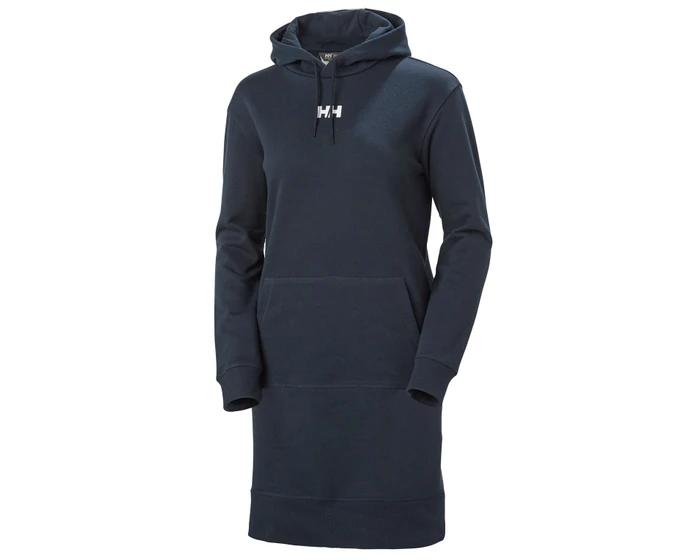 Helly Hansen offers this amazing hoodie dress at an excellent and affordable price. With Helly Hansen free shipping, this is the best price you can find on the internet. Girl, this dress gym or just lounge in your home, but whatever you do, you can do it while being comfortable. This is the dress if you're going on a trip to your city for some work purpose because the more you're pleased, the more productive you can be. Don't worry about what to wear with this in your wardrobe. Pair this with a fantastic piece with some casual sneakers, and if you're getting this amazing dress in this price range, then what more do you need? So get this one before it gets out of stock.
WOMEN'S VERGLAS SHADE SINGLET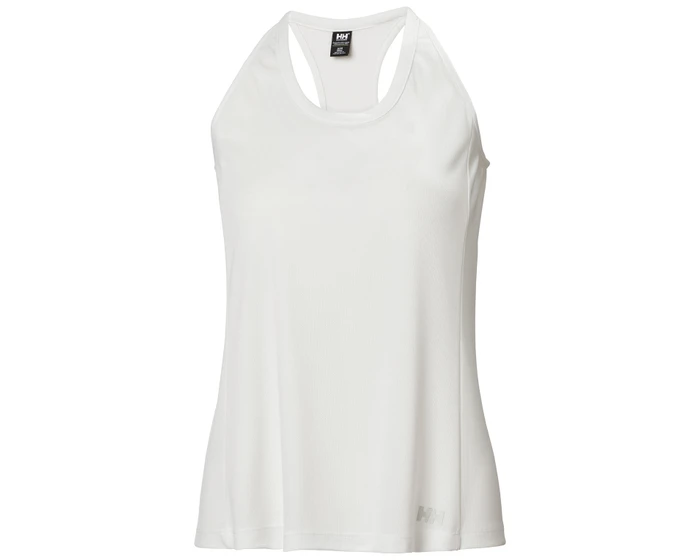 WOMEN'S VERGLAS SHADE SINGLET
Going to the gym needs motivation, and for me, the best reason is to buy new clothes to wear at the gym, and it works wonderfully. Get this Singlet and pair it with biker shorts a running shoes, and you're ready to burn some calories in style. Another way you can wear this one is that you can pair this with a zip-up hoodie, but that's something that you wear when you want to be yourself and when you're putting your comfort zone on top. So when you buy this one, you're helping our environment by adding it to your wardrobe.