Your bathroom is more than just a functional space; it's a sanctuary where you can relax and rejuvenate. To truly transform your bathroom into a stylish and functional oasis, you need the right accessories.
In this blog post, Spideroo explores the top 7 must-have accessories that can elevate your bathroom to new heights. From luxurious towel sets to innovative storage solutions, these items will not only enhance the aesthetics but also improve the overall functionality of your bathroom. 
Whether renovating or building a bathroom from scratch, it requires considerable time to figure out which equipment would fit best with the new designs. To achieve that wow factor bathroom in your home, these multiple brands enable you to add some luxurious touches with the placement of accessories which adds an extra sense of style. Some of these bathroom accessories are listed below:
OXO Good Grips Suction Large Shower Basket
Robert Welch Burford Towel Rail Double
MasterClass Electronic Dual Dry & Liquid Platform Scales
Robert Welch Oblique Wall Mirror
Robert Welch Oblique Towel Ring
Robert Welch Oblique Toilet Roll Holder Fixed
Kilner Liquid Soap & Lotion Dispenser
Large Shower Basket
Keep your shower cubicle tidy and well-ordered with the OXO Good Grips StrongHold Suction Large Basket.
This storage basket is spacious enough to keep everything close to hand. It holds multiple bottles of shower gel, shampoo and conditioner with integrated holes that permit bottles to be stored upside down.
This Large Basket is rigidly fixed to the shower wall by two phthalate-free suction cups, which are easily adjusted with the flip of a lever.
Robert Welch Burford Towel Rail Double
This Double Towel Rail from the Burford bathroom collection by Robert Welch is made from the finest 18/10 stainless steel, which allows it not to rust or corrode. It is a simple yet functional wall-mounted rail, having soft, rounded lines and a mirror-polished finish, giving it a distinctive style that will complement any decor style.
This towel rail is effortless to attach to the wall and is supplied with screw fittings to keep the rail immovable. Its distance from the wall is 14cm with dimensions; Height of 5.5cms x width of 63.5 cm.
You can order from here without any chaos as it facilitates you with a 25-year Robert Welch guarantee to make your purchase hassle-free.
MasterClass Electronic Dual Dry & Liquid Platform Scales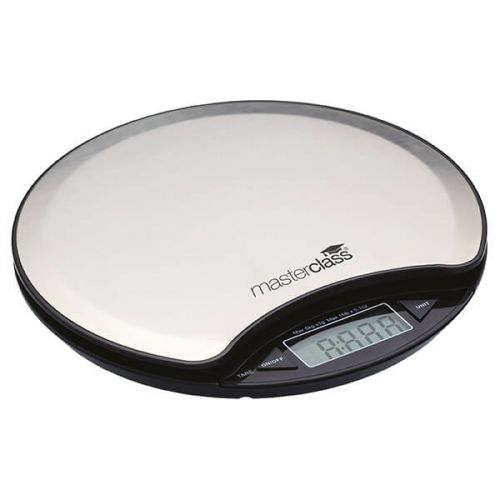 The MasterClass Electronic Dual Dry & Liquid Platform Scales unites high precision and is beautifully contemporary, allowing them to be a part of our modern era. 
These round electric scales hold a sensor for the exact weighing of dry ingredients and liquid. Other features include non-scratch rubber feet, non-slip, stain and odor-resistant stainless steel weighing plate, and a contrasting black easy-to-read LCD panel displaying metric, imperial weight, and liquid capacities. 
It is Finished with extra ingredients and a battery life indicator. Do not hesitate to reach for yours; place your order to change your bathroom look with this primary equipment.
Wall Mirror
The following Wall Mirror is the component range of modern and stylish bathroom accessories and fittings. 
This oval-shaped mirror is attractive with a luxurious mirror-polished finish; made from the finest 18/10 stainless steel, which permits it not to rust or corrode. Its dimensions are; Depth 0.6cm x height 68cms x width 50 cm.
It is also supplied with Robert Welch's 25-year guarantee to simplify and ease your online shopping.
Towel Ring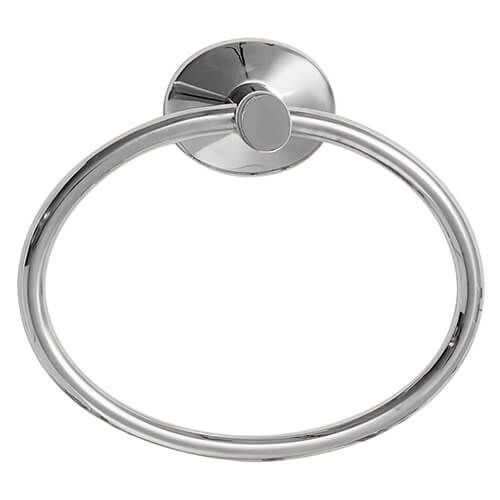 The elliptical shape of this Towel Ring from the Robert Welch Oblique range is representative of the angled shapes used throughout the assemblage of bathroom fittings and accessories.
It is made from top-notch quality 18/10 stainless steel, which won't rust or oxidize, featuring a staggering and incredible mirror-polished finish.
It is easy to install with an approximate wall distance of 5.5cm and Dimensions: Height 13.5 cm x width 16 cm. It is also supplied with a 25-year Robert Welch guarantee to make your shopping experience uncomplicated.
Toilet Roll Holder Fixed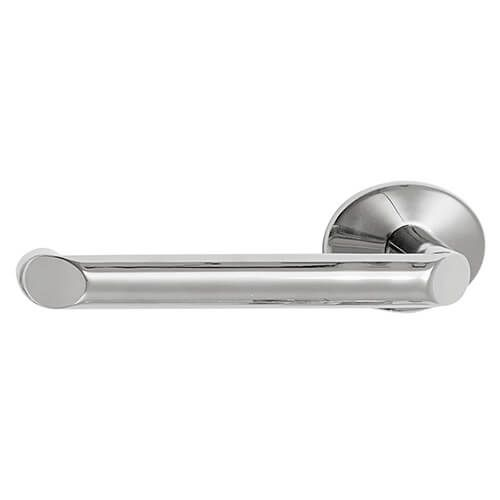 The following Robert Welch's fixed toilet holder is part of the Oblique collection of bathroom fittings and accessories that is functional yet stylish, coordinating with the conditions of the modern era.
The offbeat and distinctive angled shape of this Toilet Roll Holder can hold up to any style of bathroom or ensuite; made from mirror-polished 18/10 stainless steel that won't rust or corrode.
It is not only suitable for left or right fittings, but it is also trouble-free to attach to the wall at a distance of 9cms. Furthermore, you can claim a guarantee of 25 years from Robert Welch.
Liquid Soap & Lotion Dispenser
This Kilner Liquid Soap & Lotion Dispenser is ideal for your kitchen and bathroom, which easily dispenses liquid, thanks to the durable metal spring pump mechanism.
This dispenser boasts a 500ml capacity, reducing the need for single-use plastic bottle containers, and can be placed next to your sinks. Use it for filling your hand lotions or liquid soaps. It is better to use than other soaps that may slip off your sink and get unclean and sanitary.
Its pump mechanism is made from rust-resistant 18/10 stainless steel material and coated with a stylish matt black finish.
The glass jar is dishwasher safe with a metal pump lid that is hand wash safe but needs to be dried immediately.