In the world of beauty, there's no shortage of tools and accessories that promise to enhance your skincare and makeup routine. From innovative electrical devices to handy accessories, finding the right products can make all the difference in achieving a flawless look effortlessly.
In this blog post, Spideroo presents the ultimate guide to the best 6 beauty electricals and accessories that will help simplify and elevate your beauty game. Get ready to discover the power of these essential tools and accessories that will make your beauty routine a breeze.
Now let us dig into some of the lustrous beauty electricals and accessories at its store:
Styling Tool Mat
Cosmetic Trimmer
Hair Straightener
Curling Tong
Facial Brush
Styling Tool Mat
Tool Mat
The following OXO Good Grips Hot Styling Tool Mat is cut from silicone and can bear against temperatures of up to 232°C.
This useful mat is utilized to rest hot hair straighteners or curling tongs whilst keeping the surfaces undamaged. The textured surface of this silicone mat prevents it from slipping.
The clever loop permits the designing tool mat to wrap around hot tools for safe transportation and storage.
Cosmetic Trimmer
Removing unwanted hair can be gut-wrenching and highly unpleasant. No more painful days because OnBuy has now added this Carrera Cosmetic Trimmer in its stock that removes unwanted hair from fingers, toes, ears, or your nose.
When exposed to your skin, it not only gives a soft and gentle gesture to your skin but is easy to clean and safe to use, removing this unwanted hair hygienically, designed to glide through unwanted tufts of hair precisely. The maximum time in which this trimmer can be operating is 90 minutes.
This trimmer is in stock with a 4mm / 8mm comb attachment that is specifically useful for getting eyebrow lengths just right.
It has many accessories, including a battery, protective cap, cleaning brush, attachment comb, and storage pouch.
Powerful spotlight aid guides you to that hidden hair with ease and keeps your skin smooth without any bumps.
Hair Straightener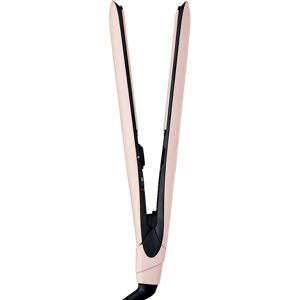 Hair Straighteners are one of the essential electrical beauty products used daily. Whether going out with friends or to a wedding function, you cannot move out without straightening your hair.
The following Hair Straightener has floating styling plates infused with argan oil & keratin with a length of 110 mm and a width of 25 mm to help promote gleaming hair. It is also finished with a 360° swivel cord.
An ion generator permanently ionizes this hair straightener, and you can choose your preferred temperature setting, ranging from 140 to 220°C.
The Hair Straightener is completed with an illuminated LED display for digital temperature control, boasting an automatic switch-off after 30 minutes. A heat-resistant storage pouch is also supplied along with it.
Curling Tong
Introducing the Curling Tong by Harts of Stur – designed to produce long-running, lustrous and brilliant curls without any need to visit the hair salon.
This Curling Tong boasts an exceptional range of premium features to assure hair salon quality curls every time. It is finished with accurate temperature controls, a digital LED display and an extra-long styling area for 25 % faster styling. The boost function produces quick heating in as little as 30 seconds for convenience.
Curling Tong is made from a high-quality ceramic coating for perfect heat distribution that gives the right balance of grip and smoothness. This curling tong has a 26mm diameter, ideal for producing soft curls on any hair length, with a cool touch tip for easy and safe handling.
This curler also features alterable temperature settings from 120°C to 210°C, which can be increased or decreased in 10-degree stops for precision.
The silicone shielding strip accommodates healthy hair tips with an automatic safety shut-off after 30 minutes in case you have mistakenly left it open.
AC Hair Dryer
Thanks to the AC Hair Dryer, you can style your hair easily and precisely.
 The tapering nozzle on this powerful hair dryer encourages professional, stylish, and drying results in your home's comfort. Boasting a Powerful AC motor with 2400W produces airstream speeds up to 190 km/h.
The ceramic-coated air outlet grill secures an even heat distribution and stops heat spots on hair. It also features a separate on/off switch for the ionizer, and the airstream is cleverly intensified with keratin and argan oil, resulting in perfectly shiny and gleamy hair.
The detachable air inlet grille makes it easy to clean, and you can also choose from 3 heat settings and 2-speed settings. It overstates an ergonomic professional grip that can run on 220 to 240 V mains power.
Some of the accessories with this hair dryer are a volume diffuser and a professional styling nozzle.
Facial Brush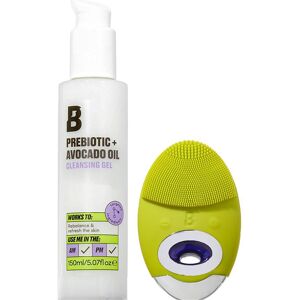 The Facial Brush provides a deep cleanse that goes right down to the pores, suitable for all skin types. This multi-functional facial brush works for cleansing and applying your foundation and other makeup products evenly.
The waterproof features of this facial brush to IPX6 standards make it perfect for use in the shower.
It includes antimicrobial brush heads that provide three rotation levels for deep cleansing and gentle gestures on your skin, absolutely for everyday usage. You can also use it once a week to help remove dead skin cells.
This facial brush has an efficacious lithium battery that lasts an hour and takes 90 minutes to fully charge. It also has an expeditious charge function that can easily be charged for 3-minutes and then used for three one-minute treatments.