A well-equipped kitchen is every home cook's secret to success. Having the right tools and accessories can make all the difference in creating delicious meals with ease and efficiency.
In this blog post, we'll explore the essential kitchen tools and accessories that every cooking enthusiast should have. From versatile gadgets to clever storage solutions, these items will streamline your cooking process and elevate your culinary skills.
Get ready to discover the 8 best kitchen accessories that are a must-have in any kitchen. So do not compromise in the case of these accessories and order for yourself through top brands, the UK's biggest distributors of Kitchenware, living, bakeware, and other kitchen essentials. Some of the primary baking accessories are listed below:
Unicorn Children Apron Lilac
Double Oven Glove
Double Oven Glove
Sara Miller Chelsea Collection 3-Tier Cake Stand
LSA Serve Cake Stand & Dome Dia: 26.5 / 25cm
English Tableware Company Bee Happy Cake Tin
Cooling Rack
Scion Living Spike Apron Green
 Unicorn Children Apron
The following Rushbrookes Unicorn Children Apron in Lilac is a perfect tie for protecting your children's clothes while they are helping you when you are baking or cooking in the kitchen.  
Alternatively, an apron protects your little ones from shimmer and glue during playtime. It features a beaming and multi-color unicorn on a striking lilac background, made from high-quality premium cotton with some delicate embroidery Dimensions: W45cm x L65cm. It is then carried out with an adjustable neck strap and appliques to fit your child's bodice correctly so they do not get the ingredients spilled over their clothes. 
It is recommended to be machine washed at 30 degrees, letting it last much longer. 
Double Oven Glove
Oven gloves are necessary for safety, taking cast iron cookware off the hob, carrying hot plates or dishes to the table, and blistering hot baking trays from the oven. The following oven gloves are part of the OnBuy collection of baking accessories that make you feel more confident during your baking.
These double oven gloves from Scion are made from the finest cotton with polyester fillings, featuring the eye-catching and lovable print of Pedro Penguin. 
They are perfect for usage instead of holders by covering your hands to the fullest, leaving no chance of harm due to burns.
These gloves comply with EN407 and BS safety standards and are CE-marked, having Dimensions: 89cm x 19cm. It is advisable for machine washing at 40°C.
Double Oven Glove
Oven gloves are undoubtedly the kitchen essentials that stand at the top of the list regarding kitchen safety. Harts of Stur stocks many oven gloves in various types, colours, and sizes, letting you choose between double or single oven gloves, oven gauntlets, or pot holders. 
These Double Oven Gloves are made from 100% cotton with poly wadding filling for protection and meet British Standards.
It features an array of fun and multi-color images of foxes and, most importantly, shielding your hands from hot plates and trays and adding character to the kitchen. 
Sara Miller Chelsea Collection 3-Tier Cake Stand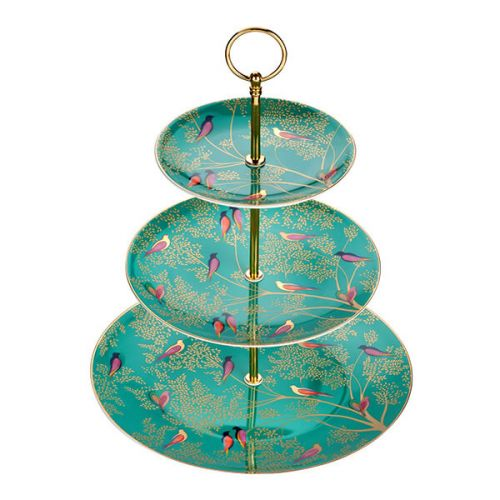 If you organize a birthday party for your loved ones, this cake stand is righteous for the cake placement to give them a luxurious feel.
This striking 3-tier cake stand, designed in the UK, is from the Sara Miller Chelsea Collection, featuring attractive birds perched upon a leafy tree embellished with 22-carat gold. It is perfect for your special afternoon tea and can also be a wonderful and valuable gift to your dear ones.
LSA Serve Cake Stand & Dome Dia: 26.5 / 25cm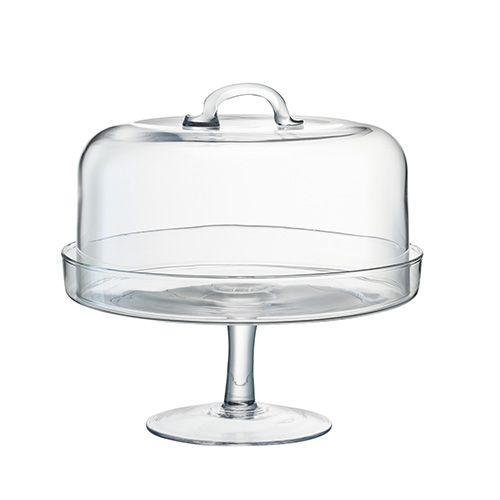 This LSA Serve Cake Stand is part of an extensive range of LSA glass serving pieces for Victoria sponge cake in summer, breakfast pastries, or minced pies at Christmas throughout the year. It is designed with both special occasions and everyday functionality in mind. 
LSA Serve aims to make its service impressive and majestic. For this purpose, all of its mouth-blown glass products are delivered in a colour gift box ideal for a special present.
English Tableware Company Bee Happy Cake Tin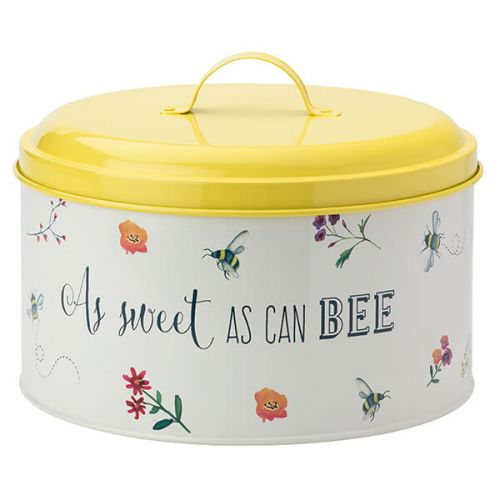 This large enamel cake is part of the English Tableware Bee Happy collection, perfect for storing your delicious baked goods, such as a Victoria Sponge. This tin not only features an alluring yellow lid but is also adorned with flowers, bees, and the lovely slogan, making it look "As sweet as can Bee".
It is made from Tin with Dimensions: 17.5cm x 25.5cm, which makes it a fun and practical addition to any kitchen and home accessories, bound to bring sunshine to any home or to pack your cake for a picnic. 
Cooling Rack
This Judge Wireware Cooling Rack is made from stainless steel, weighing 344g and measuring 35.5cm x 27cm x 1.5cm. It is oven-safe, up to 240°C to bake your cookies and cupcakes, and dishwasher safe.
This cooling rack is a primary and essential accessory to place your baked cupcakes or cake when pouring your liquified chocolate over them. Placing a tray below it could help save the drizzling chocolate and keep your counter clean during the baking procedure. 
For your convenience, It is supplied with a Judge 5-year guarantee to let you order for yours instead of having second thoughts.
Scion Living Spike Apron Green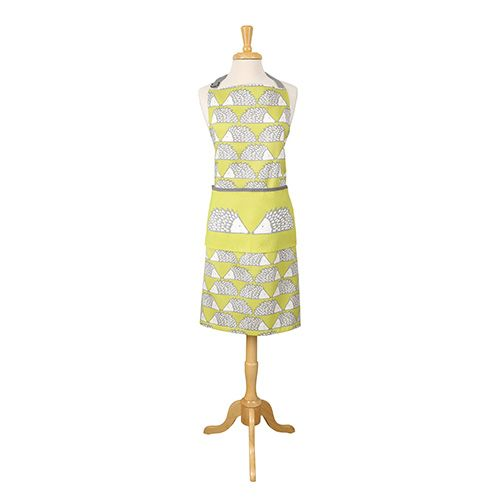 The following apron is available in soft green colour featuring Spike the Hedgehog. It is ideal for all cooking and baking in the kitchen to help prevent your clothes from getting dirty and give you that professional chef feels. 
It can also be part of a textile collection that features complementary designs. Acquire yours through Harts of Stur because you won't be getting such quality and essential accessories from any other site.