Kitchen utensils are small hand-held tools for women to use in food preparations and to maintain orderliness in the kitchen. These utensils include all equipment that could help the cook chop, slice, and neatly mince raw ingredients. Harts of Stur is a family business established in 1919, stocking a comprehensive range of cookware and kitchenware at favourable prices for you.
 It was not long back when chopping and grinding were difficult enough to tire your hands, but Harts of Stur's incredible modern essentials minimise your work and let it finish in minutes. It is committed to supplying quality accessories that would make your life uncomplicated.
Now let us delve into these kitchen utensils and accessories being offered by Harts of Stur at unbeatable prices just for you:
●Industrial Kitchen Galvanised Steel Utensil Holder
●Magimix Mini Chopper Deep Red
●Stellar Bakeware 12 Cup Bun Tin
●KitchenAid Artisan Mixer 185 Medallion Silver with Free Gifts
●Industrial Kitchen 2 Tier Storage Baskets
●Juice Extractor
●Stellar 7000 Multi-Steamer Insert
Industrial Kitchen Galvanised Steel Utensil Holder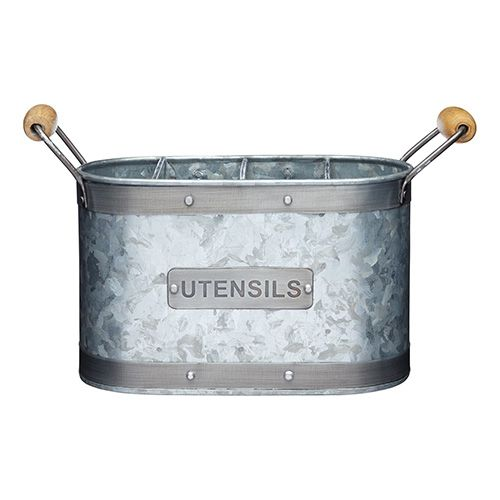 Every woman desires to keep the kitchen organized, and this utensil holder is best to put in your cutlery.
 It is made from galvanized steel and is rust-resistant for a rugged and refined look. The sizable handles on each end permit a good grip on your table settings. 
It is impressive indoors and out, making it an ideal choice for your matching collection.
Magimix Mini Chopper Deep Red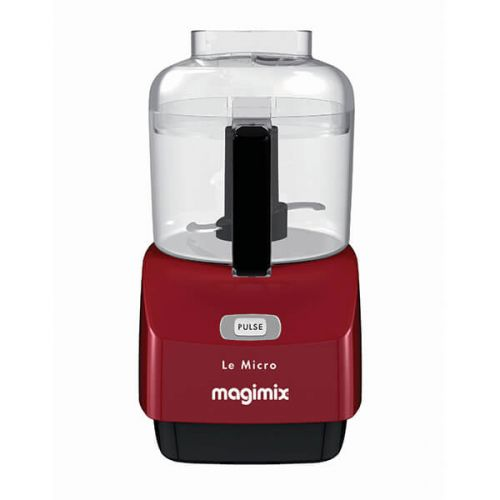 Not long ago, chopping was not as easy as today because handiwork consumes more time than these electrical choppers. This mini chopper by Magimix in deep red is effective and fruitful, manufactured to chop, blend, liquidize and make a puree with just a touch of a button.
The essentials included with this chopper are ABS-free emulsifying blade BPA, Sabatier stainless steel blade BPA, and ABS-free 800ml bowl and lid Recipe book.
Suppose your bowl or lid is not fixed correctly, then you don't have to worry about its operation, as it won't start unless the chopper is hooked immovable.
If your chopper is faulty, you can claim its three-year guarantee issued by Magimix.
Stellar Bakeware 12 Cup Bun Tin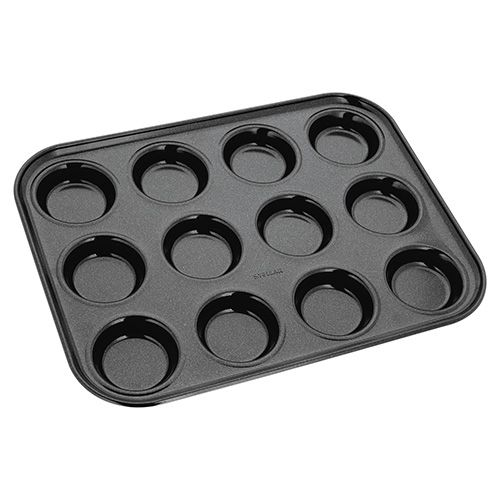 Are you an expert in baking? If yes, then this bakeware is definitely for you! This 12 Cup Bun Tin is made from high-grade steel with firm rolled edges for durability and strength. Due to its non-stick characteristics, you can get your baking done and get the perfect shape of your brownie without any stuffiness. 
It is not just easy to clean but is dishwasher safe too. It comes up with a 5-year non-stick and Stellars' lifetime steel guarantee to make your online shopping experience hassle-free.
KitchenAid Artisan Mixer with Free Gifts
The stunning KitchenAid 5KSM185 Artisan Stand Mixer is a true kitchen iconic piece, finished with medallion silver. This KitchenAid mixer's versatility is the multipurpose attachment hub. It permits you to attach a wide range of accessories and use it to make doughs, whip creams and mix the ingredients without splashing. 
The artisan mixer's planetary action lets it's head move clockwise and its shaft counter-clockwise while moving the beater to 67 different points for quick and thorough mixing. 
It comes up with gifts and a five-year KitchenAid guarantee for your convenience.
Industrial Kitchen 2-Tier Storage Baskets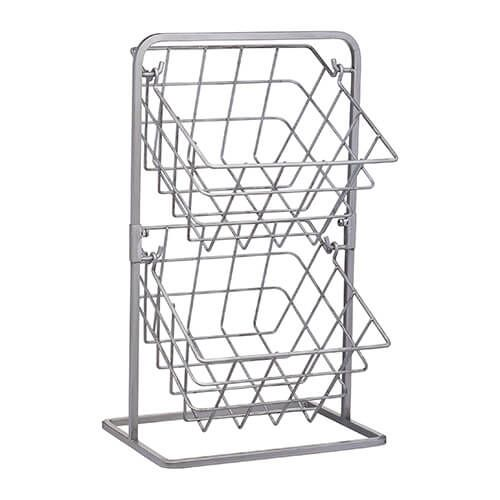 The Industrial Kitchen 2-Tier Storage Baskets are glazed in a distressed powder finish and perfect for your Industrial collection.
Each section of these Tier Storage baskets is spacious enough to be filled with fresh fruits and vegetables like garlic, potatoes, apples, oranges, and more. Both baskets can swing outward with removability for refilling and wiping clean.
 2-Tier Storage Rack has a 12-month guarantee to place your order without worrying about the chaos of what to do if damaged.
Juice Extractor
Why stand in queues to buy a fresh glass of juice when you can extract it at your place? Harts of Stur presents this Stellar juice extractor which is ideal for fast juicing with its 800-watt motor, having a capacity of 1.25 liters to get your fresh-tasting juice ready for everyone at once.  
The centrifugal juicer has two-speed settings permitting soft and hard fruits to be juiced skillfully. In addition, the juicer feeding tube reduces the need to chop fruits and vegetables before juicing. Its pulp collector also has a capacity of 1.25 liters to separate the waste and let you enjoy your smooth and sort-out juice. 
Its stainless steel filter is detachable for easy cleaning, plus the loose parts like pulp collector, jug, and feeding tube are dishwasher safe for your convenience. 
The 2-year Stellar electrical guarantee makes it perfect for your purchase.
Stellar 7000 Multi Steamer Insert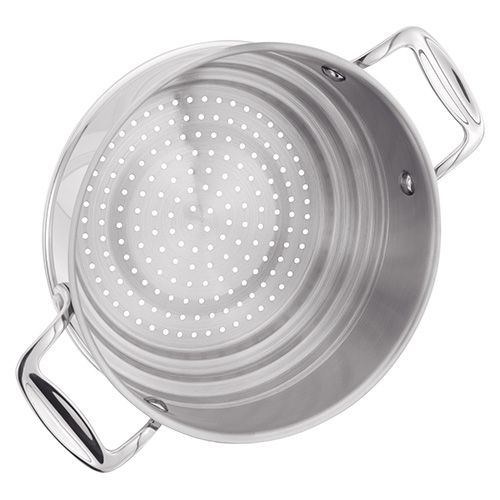 A steamer insert is one of the basic kitchen accessories you must have. The Dishwasher and oven safe Steamer insert of Stellar is Premium mirror polished 18/10 stainless steel looks elegant and is efficient for draining the water of boiling ingredients like spaghetti and pasta and also for washing your fruits or vegetables after cutting. It also has cast stainless steel handles to let you hold it with a good grip when something hot passes through it.
Reach for this straight-sided cookware and make your cooking process quick and fast.