From athletes improving and testing their skills to informal leisure activities, sportswear is crucial in optimizing your thermal physiology and supporting your movements. But the underlying question uplifted here is where to get such sportswear. Take it easy because Helly Hansen has now devised its enthusiastic and athletic men's sportswear that boosts your confidence and makes you feel fearless.
Helly Hansen is one of those manufacturers that discovers which kinds of textures and materials are righteous for a particular sport. Correct sportswear identifies the sports you're into and good at. It makes sure to bring up outfits that exhibit your fashion sense and pre-eminently lend a helping hand to become a fitter and better player.
Let me give you a brief overview of Helly Hansen; it is the number one apparel and workwear brand worn by professionals on oceans, mountains and all athletic competitions to make you feel comfortable even while playing an extreme sport. Helly Hansen has been in business for over 140 years and aspires to create products that can live throughout the generation, offering durability with the lowest environmental impacts.
It supplies outfits for skiing, hiking and outdoor activities that would help people to stay and feel alive in the harshest environments. So, stay with this post until the end so we can assist you in adding ethical yet admirable sportswear to your closet!
Consider it as a bounteous reward: Suppose you are purchasing for over 80 euros from Helly Hansen; it will facilitate you with free shipping and 90 days of free return. So lay your hands on everything you believe best suits your activities and sports. Now let us seek Helly Hansen's exceptional and high-calibre Men's sportswear.
●ÆGIR OCEAN JACKET
●MEN'S SKAR HIKING PANTS
●UNISEX H1 PRO LIFA® SEAMLESS 
●MERINO SKI RACE PANTS
●LIFA® MERINO LIGHTWEIGHT CREW 2-IN-1 BASE LAYER
●MEN'S ODIN STRETCH HOODED LIGHT INSULATOR
ÆGIR OCEAN JACKET
Being a seasoned sailor, you must know how protective these sailing jackets can be on your trip to the oceans. These ÆGIR Ocean Jackets are manufactured in collaboration with ocean pro-racers, rigid enough for the pros. It is made of polyamide, making it 100 per cent waterproof, windproof, durable and breathable.
It was designed keeping mobility in mind, which makes it trustworthy and cherished among many offshore pro sailors. It weighs 1550 g, has articulated sleeves that give optimal freedom of movement, the waist and hood let you customize the fit, and has an adjustable hem to make your appearance even better.
The packable face mask provides extra protection from the elements. The buyers of this jacket have reviewed that it is worth every part of the $1000 it costs because it is a serious jacket in serious sailings. This aegir jacket has worked through challenging conditions of high winds, torrential rains and breaking seas. So, do not let any second thought come to your mind that would resist you from buying it. Get yours now and enjoy your offshore sailing with your friends and family.
MEN'S SKAR HIKING PANTS
UNISEX H1 PRO LIFA® SEAMLESS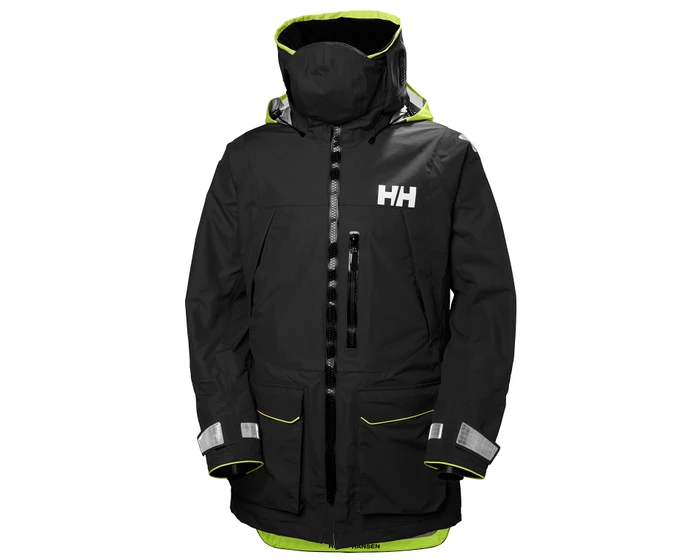 Hiking sharpens your mind, oxygenates your heart, and improves mental well-being. If you want to go on a hiking trip with your friends, I suggest you not neglect the men's skar hiking pants presented by Helly Hansen, as they would make your experience more comfortable and fun. It is made of polyamide weighing 430 g, meaning it is light-weighted, windproof and highly breathable. From fjord to mountain peaks, these outdoor pants are an absolute recommendation on behalf of their stretch twill fabric. These versatile pants have a gusseted crotch and articulated knee, making them perfect for hiking, camping, mountaineering and commuting. As said by its buyers, it is ideal for random walks being out and about in all weathers. So, what else do you need? Reach for yours before it goes out of stock!
UNISEX H1 PRO-LIFA® SEAMLESS MERINO SKI RACE PANTS
Enjoy your skiing with a comfortable and cosy gesture to your skin. These sleek base layer pants are always second to none when seeking Norwegian Ski Federations. These ski race pants weigh 123g and have an extremely light gesture on your wear to resort skiing, alpine racing, freeride and many more. They use a clever blend of thermal mapping and wool that would ultimately regulate your body temperature to give the right amount of warmth in high-intensity scenarios. Acquire yours by ordering through Helly Hansen.
LIFA® MERINO LIGHTWEIGHT CREW 2-IN-1 BASE LAYER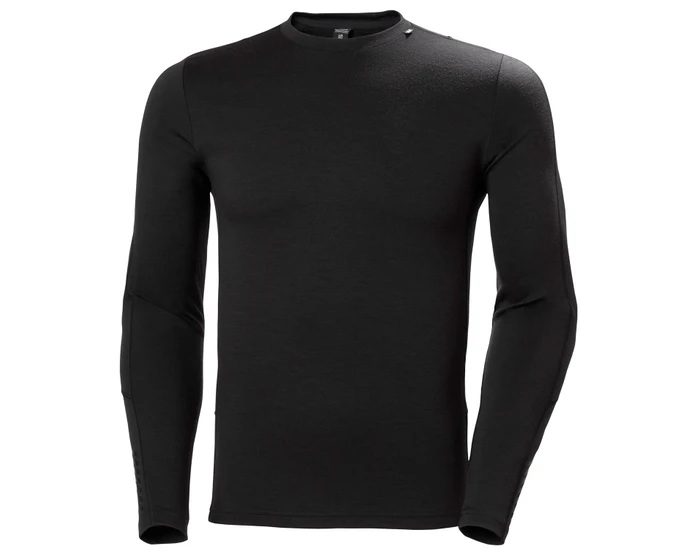 Cold winds out? No worries because Helly Hansen has now come up with its versatile Base layer, lightweight, just 280g and ideal for cold weather activities. It has used its proven 2-in-1 layer system, in combination with LIFA® Stay Warm moisture management and its natural warmth of merino in an extremely lightweight crew. It also has a 100 percent merino wool exterior and a non-itch fabric, ideal for comfort, durability, insulation and breathability. From ski touring and ocean offshore sailing to urban and city life, this base layer is thoroughly recommended by its buyers because it is an excellent soft inner in winter. Ensure to follow the instructions when washing it; do not wash using wool detergent; use fabric softeners. It is now accessible in all sizes to hug your body rightly and make you feel confident during your games. What else do you wish for? Stay tuned, reach for yours via Helly Hansen, and check out its other sportswear.
MEN'S ODIN STRETCH HOODED LIGHT INSULATOR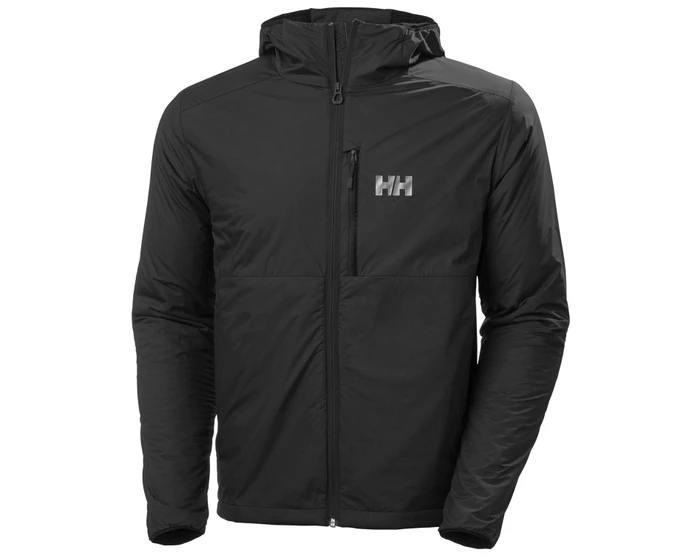 This lightly insulated jacket has been designed especially for intense days of backcountry skiing. It is made of polyamide and has a soft sculpted band around the hood and flexible outer; 4-way stretchy fabric offers mobility. The jacket's exterior keeps light precipitation to permit insulation, a perfect choice for mountaineering, commuting, trekking and other workouts.