Are you trying to find a way to keep your home free of clutter? If so, investing in furniture that also serves as storage could be the answer. Not only are they ideal for small spaces, but they can also help to keep larger houses organized. Regardless of the size of your home, incorporating pieces of furniture with dual purposes will help you manage the mess and maximize the amount of space available.
Types Of Storage Furniture
Storage furniture plays a vital role in keeping our living spaces organized and clutter-free. There are various types of storage furniture available, each designed to cater to specific needs and preferences. Wardrobes and closets provide ample space for storing clothing, accessories, and personal items, while dressers and chests of drawers offer compartments for folded garments and smaller belongings.
Bookcases and shelves are ideal for displaying books, decor, and collectables, while also providing storage for items such as baskets or bins. Cabinets and sideboards serve as versatile storage solutions, offering concealed compartments for storing various items, from dinnerware to electronics. 
Dresser
Dressers are generally used in bedrooms, yet they can likewise be utilized as storage furniture in living rooms. Store items that you regularly utilize, such as books, films, children's toys, amusements, or electronics, in the compartments. If there is limited space, a dresser can even be used as a TV stand to keep all your entertainment components within easy reach.
Desk:
If you want to create a workspace at home that's also a storage area, try locating a desk in the living area. Pick one with compartments so you can easily hide things like writing utensils and pads. If you don't have a wall or window to place the desk in front of, try pushing it against the rear of your couch.
Storage Hutch:
Hutches, pie safes, cabinets, and armoires are classic pieces of furniture that can be utilized in both formal and traditional living rooms. These stylish items contribute to the overall look of the area while offering plenty of storage options for items that need to be kept away. Additionally, hutches are great for storing items that need to be kept out of sight, such as blankets or entertainment devices.
Console Cabinet:
For households with an open-style floor plan, a console cabinet is a must-have piece of storage furniture for their living rooms. This type of cabinet is slightly bigger than a console table and provides more storage space with doors that close. Placing one behind a sofa that is in the middle of the room is a great idea as it provides a spot for lamps to light up the seating area, along with storage for various items and a surface for drinks. 
Storage bench:
Incorporate two uses into one piece of furniture with a storage bench. A comfy cushion on the top can be used as a seat, while the compartments underneath can be filled with books, kids' items, or art materials. Put the living room storage furniture close to the window to have an easy-to-make window seat with lots of utility. 
Shelving Units:
Shelving units can be an aesthetically pleasing focal point of a living area while also providing a place to store and showcase items. This shelf, for example, has shelves that are designed with a descending pattern for an extra dimension of visual appeal. It is strengthened with iron construction.
Ottoman Storage:
Ottomans are a practical choice of furniture that come in different shapes, sizes, and styles. They offer a great way to keep your living room organized and functional. Some ottomans have lids that open up to provide extra storage for items such as throws and gadgets. It is possible to upgrade these ottomans with wheels to make them more mobile.
Now let us delve into the details of all these types of storage!
14 Best Storage Furniture 
These 14 storage furniture items excel in both functionality and style. From versatile wardrobes to modular storage systems, they offer ample space while optimizing room efficiency. Stylish bookcases, display cabinets, and multi-functional ottomans provide organization and hidden storage. With elegant dressers, practical storage cubes, and durable designs, these furniture pieces transform spaces into organized havens.
Hgo Silver Medium Lock Jewelry Storage Box
Product Details
Introducing the all-new Nova Medium Storage Box. This stylish piece of outdoor furniture has been designed and manufactured with superior craftsmanship and materials. The Nova is built with aluminium pergolas and hand-woven synthetic rattan, making it incredibly strong and lightweight, as well as weather-resistant. It's been awarded a Reddot product design and is sure to last for many years to come. With its exceptional standards, experience the ultimate comfort and style with Nova.
Features
UV & Frame Guarantee
Superior Thick Foam Cushions Throughout
Powder Coated Aluminium Frames
100% Waterproof PE Rattan
40,000 BTUS
CE Certified
Specifications
Dimension is 160cm (W) x 72cm (D) x 90cm (H) 
5mm Tempered Glass
VidaXL Storage Cabinet Pink Steel
Product Details
Introducing the vidaXL Storage Cabinet Pink Steel – the perfect addition to your home decor! With its sleek steel construction and chic pink finish, this storage cabinet is sure to make a statement in any room. It has levellers on the bottom to adjust the height according to your needs and is durable and sturdy.
There are two mesh doors with adjustable shelves inside, providing plenty of space for all your books, magazines and other personal essentials. Add this stylish storage cabinet to your home today and enjoy the convenience of having all your items neatly organized and within easy reach!
Features
Colour: Pink
Material: Steel
Amount of shelves: 2 (adjustable)
Features levelers on the bottom
Assembly required: Yes
Specifications
Dimensions: 80 x 35 x 101,5 cm (L x W x H)
Leg height: 15 cm
Loading capacity per shelf: 30 kg
Total loading capacity: 90 kg
Meagher Storage Bench
Product Details
Welcome the Meagher Storage Bench into your home, and add modern inspiration and sleek silhouettes that will give your entrance a contemporary look. This beautiful piece is crafted with durable Manufactured Wood and Particle Board/Chipboard and comes complete with a 35kg weight capacity, guaranteeing it's built to last.
With the included storage cabinet, you'll have plenty of room to store items while still enjoying the minimalist look of the Meagher Storage Bench. This chic and stylish addition to your home is sure to make a statement.
Features
Manufactured Wood
Leg Design-Block Feet
Not for Outdoor Use
Storage Included
Main Wood Joinery Method-Cam Bolt
Specifications
Overall-54 cm H X 120cm W X 40cm D
Seat Height – Floor to Seat
137.2cm H
Overall Product Weight
Nova – Heritage Rattan Storage Box – Willow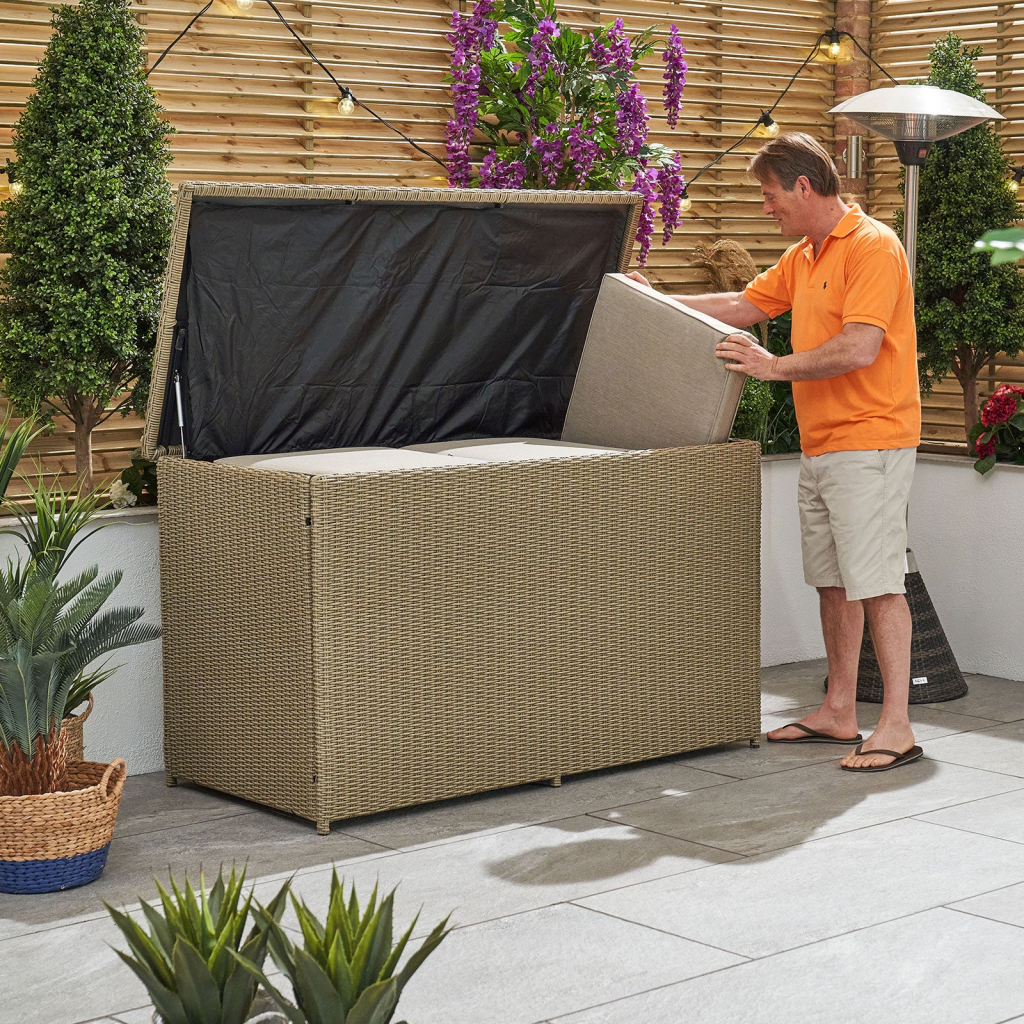 Product Details
Heritage Rattan Storage Box – Willow! This large storage box is the perfect solution for keeping your outdoor furniture cushions and scatter cushions safe and organized. Crafted with aluminium powder-coated frames and the famous weatherproof qualities of rattan furniture, this box is designed to be left outside all year round without any weather damage.
 The Nova – Heritage Rattan Storage Box – Willow also features a mixture of full rod and half rod rattan weave that is tightly woven around the frames. Plus, it comes with a seven-year guarantee to ensure quality and peace of mind. Get yours today and enjoy the convenience of having a secure and stylish storage box for all your outdoor furniture needs!
Features
Guarantee for the frames and UV stability of the 5 mm tempered glass used.
 Cushions are of superior thickness
Aluminium frames are powder coated
100% Weatherproof PE rattan used
 2 Drawer, 4-Shelf Storage Cabinet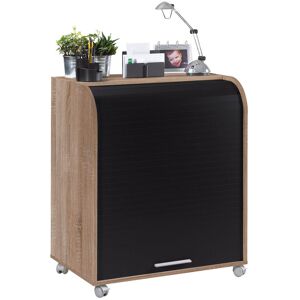 Product Details
Take your storage game to the next level with this stylish 2-Drawer, 4-Shelf Storage Cabinet! This cabinet is crafted from high-quality manufactured wood and boasts an eye-catching modern design.
It offers plenty of storage space with two drawers and four shelves, making it perfect for any room in your home. and Plus, it is designed for residential use and will look great in any space. Get organized in style with this Storage 2-Drawer, 4-Shelf Storage Cabinet!
Features
No Natural Variation
Wheels/Castors Included
Legs Included
Hutch Included
Specifications
Dimensions-93.9cm H X 79.2cm W X 53.2cm D
Overall Product Weight 42kg
Caster Storage Cabinet
Product Details
Introducing the Rebrilliant Caster Storage Cabinet – your go-to storage solution for any room in your home! This piece is crafted from solid wood and aluminium for durability and longevity and features one piece and shelves for your storage needs.
You need not be concerned that the cupboard will consume a lot of room since it is designed to be thin and is made to maximize storage space. It's made in Germany, so you're guaranteed top-notch craftsmanship and quality. The perfect storage solution for any room!
Features
Roll-front not included 
Sturdy aluminium handle
Lockable
Suitable as a room divider
Specifications
Dimensions-100cm H X 80cm W X 45cm D
 Product Weight 30kg
Asyra Wall Mounted Bathroom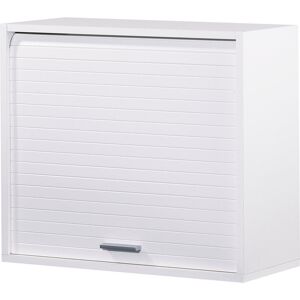 Product Details
Add a contemporary flair to your living space with the Asyra Storage Cabinet from Ebern Designs. This premium-quality cabinet is constructed from durable manufactured wood, such as particle board and chipboard, and comes with shelves and a tambour door for extra storage and protection. The hutch and wheels/castors make it easy to move this piece around your home when needed. With its sleek and contemporary design, the Asyra Storage Cabinet is sure to be an eye-catching addition to any room in your home.
Features
Primary Material-Manufactured Wood
Shelves Included
Doors Included
Wheels/Castors Included
Legs Included
Hutch Included
Specifications
Dimensions: 74.7cm H X 105 cm W X 55cm D
Product Weight: 35kg
Kulik Storage Drawer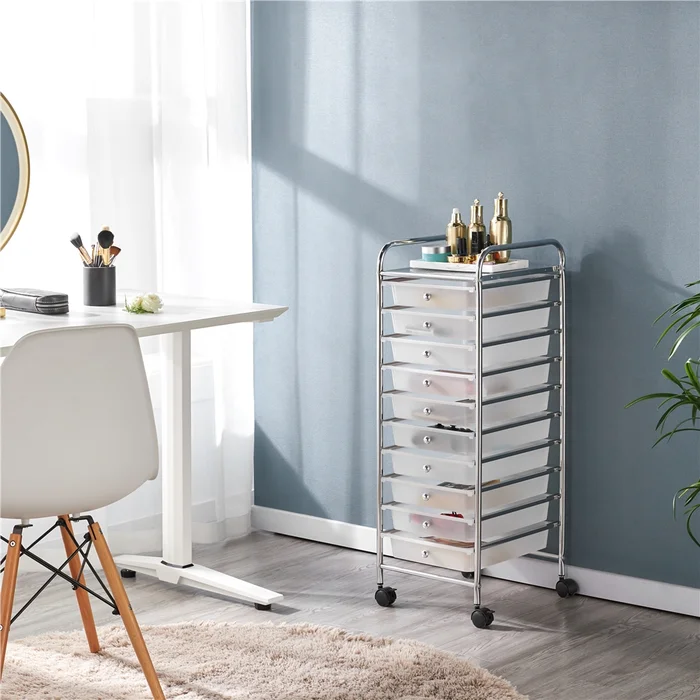 Product Details
Kulik Storage Drawer is the perfect addition to any home or office! This multi-layer storage trolley is perfect for helping you store and organize your belongings in one convenient place. This trolley boasts ample storage space, a simple look, pleasant colour matching and four smooth 360° lockable castor wheels. It has a great weight capacity and can be pushed with a single hand thanks to the two half-round iron handles on opposite sides of the top platform. 
This handy cart can be used for a variety of purposes, including sorting paperwork in an office, keeping periodicals and newsprint in a living space, storing toiletries in a restroom, or holding makeup in a dressing area. Give yourself the gift of convenience and order the Kulik Storage Drawer today!
Features
Product Type-Storage Drawer
Frame Colour-Silver
Frame Material-Metal
Drawer Colour-Black
Drawer Material-Plastic
Number of Drawers-10
Specifications
Dimensions: 90.5cm H X 32cm W X 36.5cm D
 Product Weight: 4.04kg
Drawer Interior Height: 2.2cm H
Fairmont Park Enola 45cm Square Cube Ottoman
Product Details
The Bruce Storage Leather Solid Colour Storage Ottoman -Enhancing the atmosphere of your house with a splash of chic and coziness is an excellent idea. With its screw-on legs for stability and stick-on velvet anti-scratch discs, this footstool is designed to last and provide great support.
The ottoman is perfect for both children and adults, as it is ideal for raising and resting tired legs and feet. This storage ottoman is perfect for gifting to friends or family and comes in many different variations to suit everyone's tastes. Bring a comfortable and aesthetic look to your home with the Bruce. 
Leather Solid Colour Storage Ottoman
Features
Shape-Specialty
Upholstery Colour-Brown
Upholstery Material-Faux leather
Storage Mechanism-Hinged Lid
Seat Fill Material-Foam
Specifications
Dimensions: 36cm H X 34cm W X 61cm D
Storage Space: 26cm X 26cm X 26cm
 Product Weight: 3.5kg
Minimum Door Width: 60cm
Overall Height: 36 cm
Overall Width: 34 cm
Weight Capacity: 120
Bench4home Upholstered Storage Bench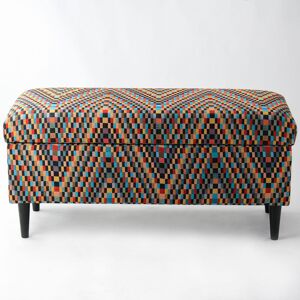 Product Details
The Lininger Storage Bench is the perfect addition to your home, with a classic and modern appearance that will instantly give any space an added flair. This organization shelf is made from 100% high-quality natural bamboo wood, making it light, strong, and durable. It's crafted by professional artisans to provide you with maximum durability and resistance to external elements like moisture and hot or cold temperatures. 
Not only can you store shoes on this wide shelf, but also accessories, bags, or documents. It is possible to put the item anywhere inside your residence, be it the living area, sleeping area, or even the restroom, hallway, or porch. Get the modern, stylish look you want with the Lininger Storage Bench.
Features
Storage Type-Flip top
Main Wood Joinery Method-Basic Butt
Kiln-Dried Wood
Upholstery Colour-Gray
Specifications
Dimensions: 48cm H X 63cm W X 29.5cm D
Seat Height – Floor to Seat: 121.9cm H
 Product Weight: 7.7kg
Bookcase Modern Storage Cupboard
Product Details
2 Door 4 Shelves Tall Bookcase Modern Storage Cupboard – the perfect storage solution for any home or office. This sturdy and stylish cupboard is made from MDF and features a fresh, bright colourway. It's the ideal way to keep your books, ornaments, and other items stored away neatly.
The bottom cupboard offers discreet storage for everything you don't want on show, and even has an internal shelf for further organization. Three shelves provide plenty of space to display and store your items, and the cupboard also includes anti-tipping straps on the back for added safety.
The 2 Door 4 Shelves Tall Bookcase Modern Storage Cupboard is perfectly designed to help you keep your home or office beautifully organized. Get yours today and enjoy stylish storage solutions!
Features
Colour-White/Brown
Back Panel-Closed
With Shelves
Orientation-Vertical
Specifications
Overall:180 Cm X 59cm W X 29cm D
Shelf:59cm W X 28.5cm H
 Product Weight: 14.62kg
Shelf Weight Capacity: 10kg
Plastic Storage Boxes (Set of 5)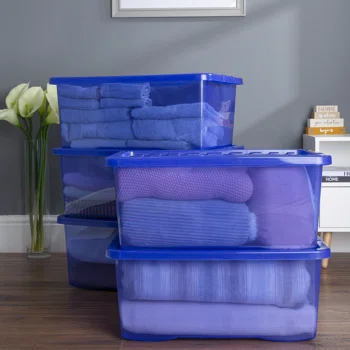 Product Details
Organize and declutter your space with this set of 5 plastic storage boxes. This versatile solution is perfect for all around your home, office, or workspace. With clip-on lids, these boxes are a breeze to use. Thanks to the translucent plastic, you can easily view the contents of each box without opening it. Plus, these storage boxes are stackable when in use and nest when not for an easy storage solution. Get organized today with these high-quality plastic storage boxes.
Features
Product Type: Box
Primary Material: Plastic
Material Details: Polypropylene
Lid Included
Lid Closure Type: Removable Lid without Lock
Specifications
Overall dimensions: 25cm H X 60cm W X 40cm D
Product Weight: 8.67kg
Capacity: 45L
Computer Desk With Shelf Storage Space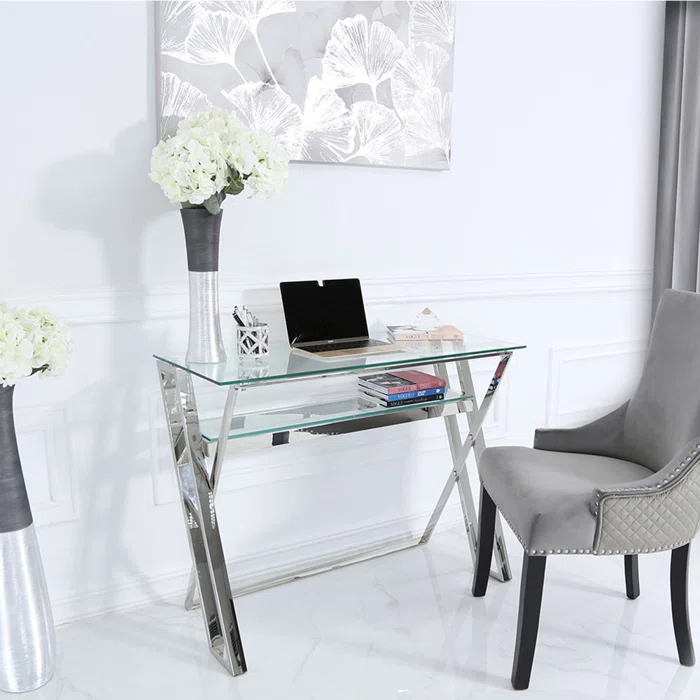 Product Details
Create an effortlessly stylish workspace with this small Computer Desk With Shelf Storage Space. This modern and multifunctional desk is crafted with a durable Tempered Glass top and stainless steel legs. Perfect to fit into any room of your home, from a living room to a bedroom or cabin. It provides plenty of storage space with its shelf to keep your office supplies neatly organized. This unique piece of furniture will be a great addition to your home.
Features
Multi-Purpose Functionality
Easy to clean
Easy to assemble
Colors available: Silver, Gold
Exterior Shelving
Base Material: Stainless Steel
Specifications
Knee Space: 68cm H
Overall: 78 cm H X 100cm W X 45cm D
Desktop: 78cm H
Product Weight: 19.5kg
Levi Beer Top Coffee Table With Storage Compartment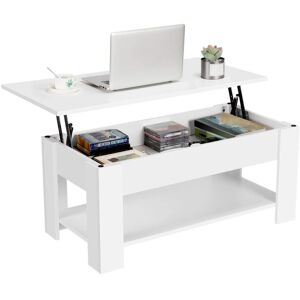 Product Details
Our Top Coffee Table is the perfect addition to your home or office. This versatile lift-top table allows you to use your laptop, write or dine on the table while relaxing on the couch. The contemporary look is simple in shape and chic in colour, seamlessly blending with your room décor. It's perfect for the living room, office, reception room, or any limited space.
This coffee table is designed with a high-quality metal mechanism that enables the tabletop to be lifted up or lowered easily. That means you don't need to lean forward so hard in order to reach your work surface. With this handy table, you can enjoy the convenience of a workspace without leaving the comfort of your couch. Get your Top Coffee Table today and make your home or office more functional and stylish.
Features
Lift Top
Suitable for Outdoor Use
Scratch Resistant
Stain Resistant
Wood
 Extendable
Assembly Required
Specifications
Overall: 56cm H X 98 cm L X 50cm D
Product Weight: 18.7kg
Height With The Storage Lid Open: 56 cm
Height With The Storage Lid Closed: 40 cm