For 9-5 office workers like me, who clean our house or car at least on weekends need a vacuum cleaner for a spotless and healthy home. Did you know since the first vacuum was invented in 1860 there is a whopping 90% of households in the UK now own a vacuum cleaner? And for good reason – they are the ultimate cleaning companion!
When you fire up your vacuum cleaner, you'll not only get a cleaner home but also a fabulous workout! These small but mighty household appliances work their magic by using powerful lock suction to lift dirt and dust from surfaces, making it a breeze to clean carpets, floors, upholstery, and every nook and cranny of your home.
To find out which vacuum cleaner is suitable for our needs, we've put various types of vacuum cleaners through their paces, including upright, canister, stick, handheld, and robotic models. We know that suction power and weight are critical to achieving a neat and tidy surface, which is why we scrutinized the suction power of each model and tested it on different surfaces to ensure that it delivers top-notch cleaning performance.
We took a closer look at the filters – ranging from 1 to 5 – to make sure that they are effective in keeping your home's atmosphere safe and clean. We paid special attention to HEPA filters that are capable of trapping small harmful particles, making them the perfect choice for your and your family's safety.
Our team also understands that you value both quality and affordability, which is why we tested bagless models that offer a capacity of 2-3 liters, making them budget-friendly. We also provided options for corded and cordless vacuum cleaners to cater to different preferences and lifestyles. 
And for those of you who are mindful of noise levels, we took care to consider the noise factor of each model that doesn't scare your pets and children. Weight is an essential consideration when it comes to cleaning with vacuums, which is why we made sure that all our tested models are easy to maneuver and not too heavy, especially when you need to carry them up and down stairs.
Our tested vacuum cleaners deliver powerful and reliable cleaning performance that will leave your home sparkling clean and healthy. So don't hesitate – to invest in one today and experience the joy of a cleaner, healthier home!
10 Best Vacuum Cleaners 
Investing in a high-quality vacuum cleaner is essential for maintaining a clean and tidy home, and we've got you covered with the best options available from our testing list! From sleek and nimble handheld vacuums to powerful upright models, these vacuum cleaners have a variety of features such as adjustable suction levels, versatile cleaning tools, and customizable service plans to fit your unique needs.
Don't settle for a subpar vacuum cleaner that only leaves behind dust and debris. Upgrade to top-of-the-line models tested in our lab, designed to handle even the toughest messes with ease. With our list of vacuums, you'll experience a deeper clean that not only improves the appearance of your home but also contributes to an allergy-free environment.
Take the time to explore our 10 options and discover the perfect vacuum cleaner for your household from our recommended choices. So clean your surfaces now and make your home healthy today with these tested vacuum cleaners.
1. Beko power clean superior cordless vacuum cleaner
I will rate it 5/5 stars due to its easy use, it does not have any cord with it. I was able to move around our testing space freely and clean every nook and cranny without any hassle. The suction power of this vacuum cleaner is truly impressive, as it easily picked up dirt and debris from my floors and carpets, leaving them spotless in no time.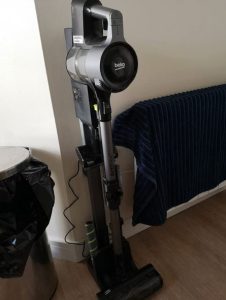 What I loved the most about this vacuum cleaner is the upholstery brush that came with it. It made cleaning my furniture and other upholstered surfaces a breeze, and I was able to remove tough stains and spills without any trouble. I highly recommend it to anyone looking for a reliable and high-quality cleaning tool for their home.
Benefits:
Convenient and portable due to its cordless design.
Saves space with its compact design for easy storage.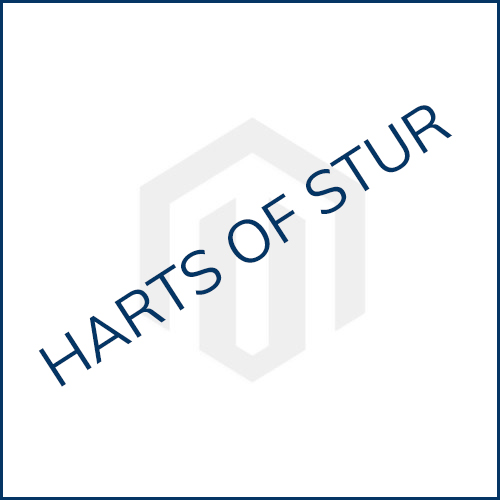 Specifications
Power: 21.6V lithium-ion battery
Battery life: up to 45 minutes
Charging time: 5 hours
Suction power: up to 165 air watts
Filter type: Washable HEPA filter
Weight: 2.7 kg
Accessories: Upholstery brush, crevice tool, dusting brush, and floorhead
2. Swan handheld vacuum cleaner
Swan Handheld Vacuum Cleaner has become an indispensable tool in our testing arsenal. Its compact and lightweight design makes it easy to carry around, and it's perfect for cleaning hard-to-reach narrow places like car interiors. We are sure that you would never want to go back to corded now as this is so much easier.
What sets the Swan Handheld Vacuum Cleaner apart from other handheld vacuums is its strong suction power, which easily picks up even the smallest particles of dust and dirt. This makes our cleaning tasks quicker and more efficient, as we don't have to spend extra time going over the same area repeatedly.
Benefits
Features a washable filter for hassle-free maintenance and cost savings.
Provides powerful suction for effective cleaning of different surfaces.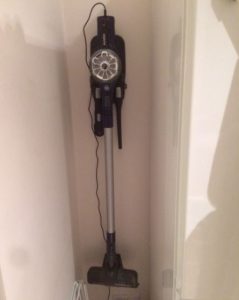 After testing it in our lab, we would highly recommend it to anyone looking for a reliable and efficient cleaning solution. It's an investment that pays off in the long run, as it saves us time and energy while ensuring that our client's homes are always clean and tidy.
Specification 
Battery: 21.6V lithium-ion battery
Run Time: 30 minutes
Cleaning areas: Carpets, hard floors, upholstery, car interiors
Motorized heads:
Power Plush motorized head with tangle-free technology for pet hairs and debris.
Hyper Brush head with LED lights for edge-to-edge cleaning.
3. Miele Boost CX1 Powerline Cylinder Vacuum Cleaner
Our team has tested many different types of Miele vacuum cleaners over the years, but I have to say, the cylinder vacuum cleaner is by far one of the best I've ever used in my home too. From the moment I started using it, I could tell that it was a high-quality appliance that was designed with efficiency and ease of use in mind.
One of the things our testing team liked about this vacuum cleaner is how versatile it is. It is helpful in cleaning carpets, or hard floors, Miele C1 Flex is always up to the task. It has multiple suction settings that allow me to adjust the power of the suction to suit the cleaning task at hand, which means that you can get the job done very quickly.
As someone who spends a lot of time cleaning, I know how important it is to have a vacuum cleaner that is easy to manoeuvre around your home. The Miele Boost CX1 fits the bill perfectly, and you can move it around with ease, even when you are tackling larger areas.
We would highly recommend the Miele Boost CX1 cylinder vacuum cleaner to anyone who is looking for a high-quality, reliable cleaning appliance. For a professional cleaner or just someone who wants to keep their home looking its best, this vacuum cleaner is definitely worth considering.
Benefits:
Durable and long-lasting construction.
AirClean filtration system for improved air quality.
Specification 
Energy consumption: 800 W
Floorhead: Universal
Weight: 5.8 kg (with accessories)
Crevice nozzle: Long and flexible
Operating radius: 9 meters
Dustbag volume: 4.5 liters
4. Beko Cordless 2-in-1 ErgoClean Vacuum Cleaner
The Beko Cordless 2-in-1 ErgoClean Vacuum Cleaner is a versatile and efficient cleaning tool that offers a wide range of features to help make household cleaning easier. This vacuum cleaner is cordless, making it easy to maneuver and clean hard-to-reach areas without being tethered to a power outlet.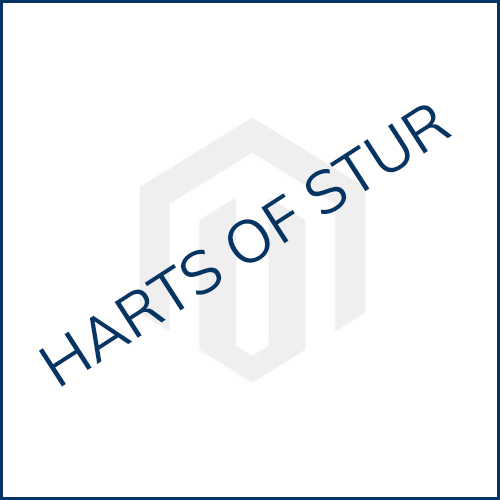 One of the standout features of the Beko Cordless 2-in-1 ErgoClean Vacuum Cleaner is its 2-in-1 design. This vacuum cleaner can be used as a handheld unit for quick cleanups or as an upright vacuum for deeper cleaning tasks. The handheld unit is particularly useful for cleaning furniture, stairs, and tight spaces where a full-sized vacuum cleaner may not fit.
Benefits:
of movement and flexibility when cleaning, as you don't have to worry about being tethered to a power outlet or dragging a cord around.
2-in-1 Functionality: The vacuum cleaner can be used as an upright vacuum for deep cleaning tasks or as a handheld unit for quick cleanups. This makes it a versatile cleaning tool that can handle a variety of cleaning tasks around the home.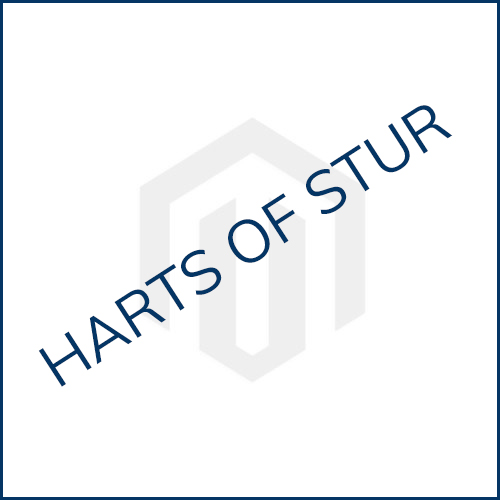 Specification 
Power: 21.6V
Battery type: Lithium-ion
Runtime: Up to 40 minutes
Charging time: 4 hours
Dustbin capacity: 0.5L
Filtration: HEPA filter
Weight: 2.5 kg
Dimensions: 110.5 x 23.5 x 21.5 cm
2-in-1 functionality: Upright and handheld modes
Accessories: Crevice tool, upholstery tool, dusting brush
LED lights: Yes
Color: Titanium
Warranty: 2 years
5. Dyson V10 Absolute New Cordless Vacuum Cleaner
The Dyson V10 Absolute New Cordless Vacuum Cleaner is a revolutionary cleaning machine that promises to take your cleaning experience to the next level. With its powerful Hyperdymium™ motor and innovative Cyclone™ technology, this vacuum cleaner delivers exceptional suction power and advanced filtration, ensuring your home stays free of dust and dirt. Its cordless design and long battery life provide ultimate convenience and portability, allowing you to clean every nook and cranny of your home without any hassle with Dyson Vacuum Cleaner.
Benefits:
Versatile cleaning modes and accessories for thorough cleaning.
Powerful suction for deep cleaning carpets and hard floors.
Efficiently captures dust and debris from tight spaces with a crevice nozzle.
We had the pleasure of testing this vacuum cleaner, and we were blown away by its performance and ease of use. If you are dealing with carpets and hard floors, this Dyson vacuum cleaner is up for the task. Its sleek design and cutting-edge technology make it a must-have for every modern home, and we highly recommend it to anyone who wants a powerful and efficient cleaning solution.
Specification 
Controls Button Control
Power Source 7 cell nickel-cobalt-aluminium
Dust Collection Bin
Dust Container Volume (l) 0.76
Easy Empty Bin Yes
Quick Brush Release System Yes
Exhaust Filter Washable, Multi-Stage Filtration
Floor Type Carpet, Upholstery, Tile, Stone, Laminate, Parquet
Power Levels 3
Run Time (minutes) 60
Charging Time (hours) 3.5
Cyclone Technology 14 cyclones
6. Samsung vs7500 power stick jet™ vacuum cleaner
The Samsung Jet™ 75 Pet Cordless Stick Vacuum Cleaner is a powerful and versatile vacuum cleaner specifically designed for pet owners and can effortlessly handle pet hair and debris on all surfaces, from carpets to hard floors. Its cordless design allows for maximum mobility and flexibility, and with up to 60 minutes of run time, it can easily clean your entire home without the need for constant recharging.
Benefits:
Advanced HEPA filtration captures 99.999% of dust and allergens, making it ideal for allergy sufferers.
Powerful 200-watt digital inverter motor provides strong suction power to easily tackle pet hair and debris.
We have put this vacuum cleaner to the test and it has exceeded our expectations in terms of performance, ease of use, and overall quality. If you are looking for a reliable and efficient vacuum cleaner that can handle all your pet cleaning needs, the Samsung Jet™ 75 Pet Cordless Stick Vacuum Cleaner is definitely worth considering.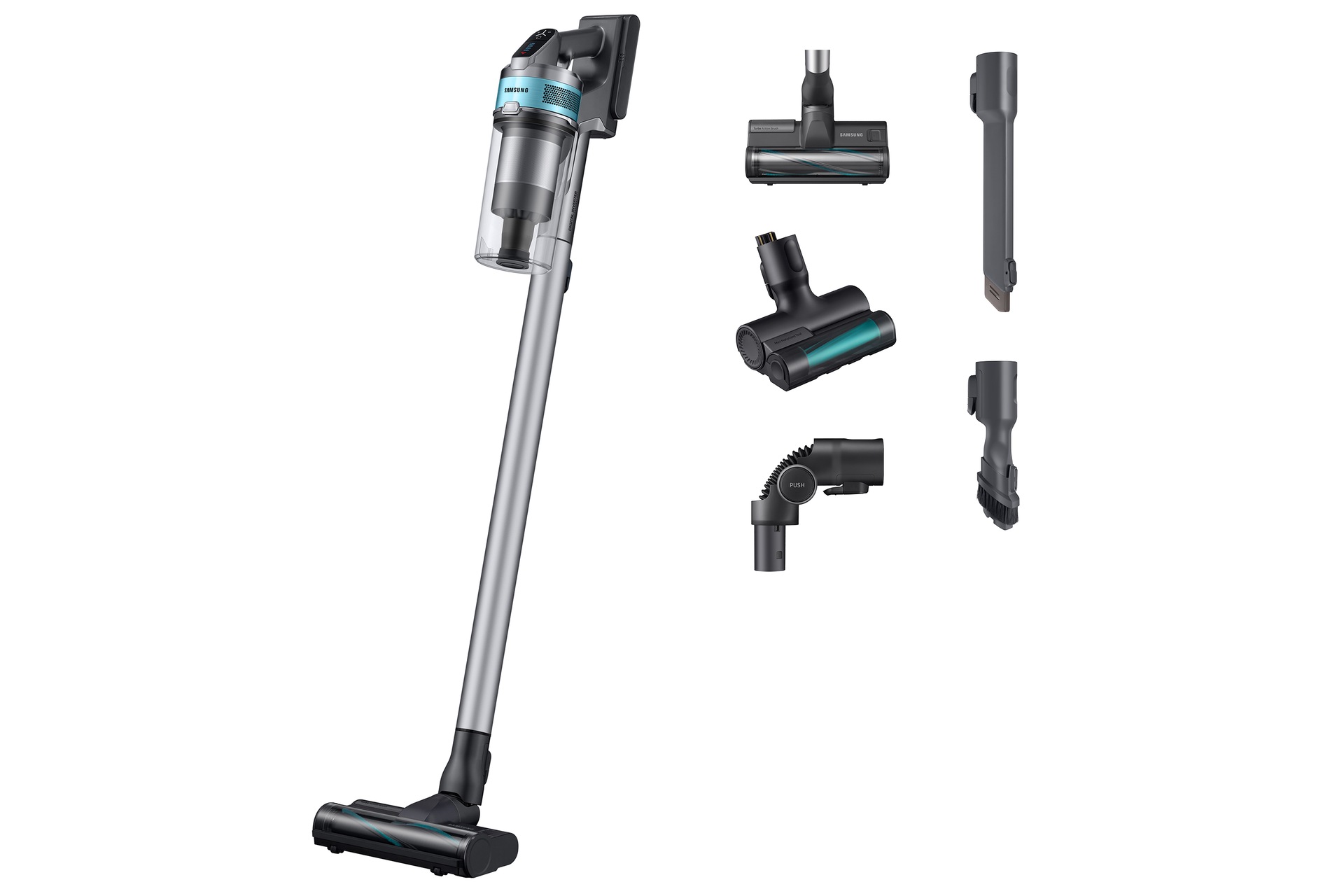 Specification 
Dust Capacity: 0.8 L
Digital Inverter Motor: Yes
Suction Power: 200 W
Running Time (Max): 60 min
Noise Level: 86 dBA
Battery Type: Li-ion
Voltage: 21.9 V
Accessory: 4
Filter: Exhaust HEPA Filtration
Weight: 2.8 kg
7. Beko Pro Cordless Actiflex ErgoClean Vacuum Cleaner
I can undoubtedly confirm the exceptional performance of the Beko Pro ErgoClean Cordless Actiflex Vacuum Cleaner with Mop Attachment. Thanks to its innovative Actiflex function, this vacuum effortlessly accesses hard-to-reach areas and removes dirt and debris with ease. The long-lasting battery, coupled with Beko's PerformCyclone technology, effectively captures even the most minuscule dust particles, leaving your home immaculate.
Benefits:
HEPA filtration traps allergens and pollutants for allergy and respiratory sufferers.
Quiet operation suitable for use in homes with children or pets.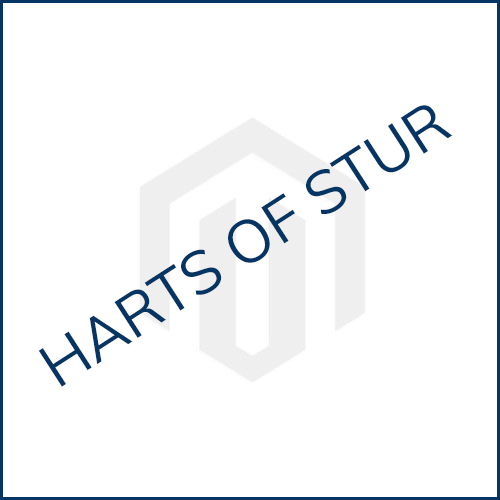 What sets this vacuum apart is its user-friendly LED screen, which provides crucial information, including battery status, suction mode, and potential blockages. The brushless BLDC motor is not only efficient and durable but also remarkably quiet during operation. The package also comes with a crevice tool, combination tool, mini turbo pet brush, and a convenient mop attachment, making this vacuum a truly versatile cleaning companion for any surface.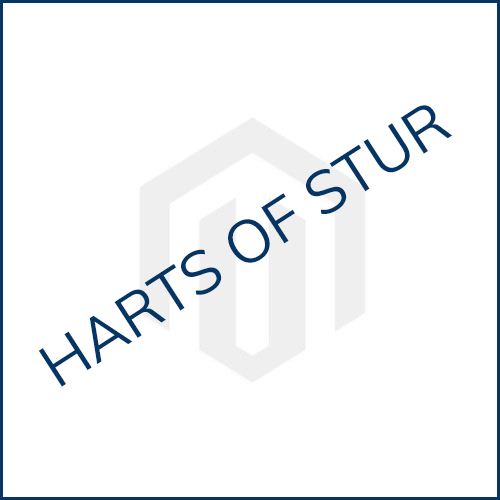 Specification 
Power output: 14.4W
Charging time: 4-6 hours
Run time: 45 minutes
Dustbin capacity: 0.6 liters
Dimensions: H110cm x W26cm x D22cm
Weight: 2.4kg
8. Beko 2.5L Upright Vacuum Cleaner
I highly recommend the Beko 2.5L Upright Vacuum Cleaner in Red for its exceptional cleaning performance and versatility. With its generous 2.5L capacity cylinder and powerful PerformCyclone™ technology, this vacuum cleaner is efficient and effective in picking up dirt and debris from carpets and hard floors. The MIF premium filter system ensures that even the tiniest particles are captured, leaving your floors clean and fresh. Its multi-purpose design allows it to be used as an upright, handheld, or stick vacuum, making it a versatile tool for all your cleaning needs.
Benefits
The PeformCyclone™ technology provides high suction power, which can help to effectively remove dirt and debris from carpets and hard floors.
With a 2.5L capacity cylinder for dust collection, this vacuum cleaner can hold more dirt and debris before needing to be emptied.
It is designed to be a versatile cleaning solution, offering upright, handheld, and stick vacuum options, making it easy to clean a variety of surfaces and hard-to-reach areas.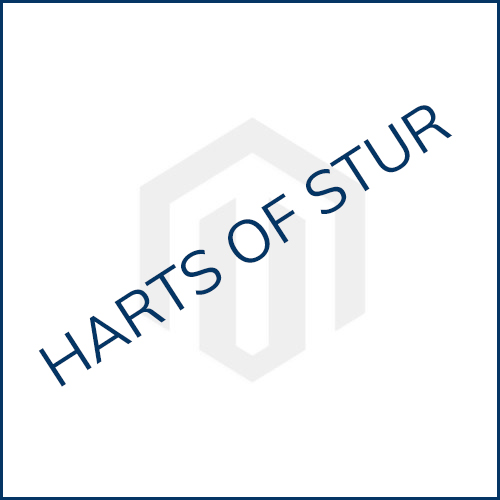 The air-driven animal turbo brush attachment is perfect for pet owners, as it quickly and efficiently picks up pet hair and eliminates pet odors from your home. With a noise level of just 80 dBA, this vacuum cleaner is not only powerful but also quiet during use. Suitable for all flooring types, including hard floors, carpet, tile, and vinyl, the Beko 2.5L Upright Vacuum Cleaner is a must-have cleaning tool for any household.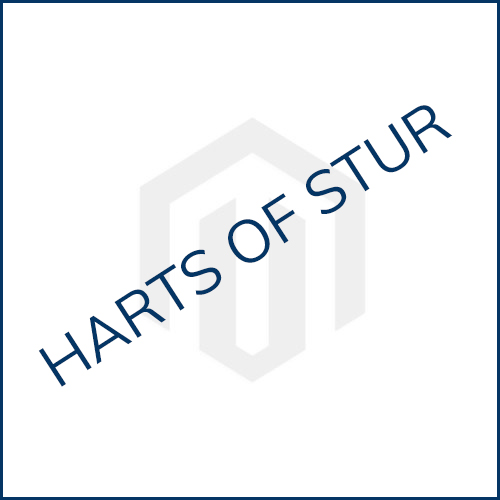 Specification 
Equipped with MIF premium filter system
Flexible, multi-purpose cleaning solution for your home
Air-driven animal turbo brush for picking up pet hair and removing pet odors
PerformCyclone™ technology for deep cleaning carpets and hard floors
750W power
Noise Level dBA 80
9. Beko Pro cordless 2-in-1 ErgoClean vacuum cleaner
I had the pleasure of trying out the Beko Pro Cordless 2-in-1 ErgoClean Vacuum Cleaner, and I must say, it's a game-changer for anyone who takes their cleaning seriously. The device's powerful battery ensures that you can clean uninterrupted for up to 45 minutes, and the PerformCyclone technology guarantees constant and high suction power, leaving your home impeccably clean.
One of the features I absolutely loved in it is the LED screen, which displays critical information such as battery status and suction mode. This made it so convenient and user-friendly, and I didn't have to guess when it was time to recharge the battery. Another impressive aspect is the brushless BLDC motor, which operates quietly and doesn't have any brushes that wear out over time. It's definitely a durable and long-lasting investment in your cleaning routine.
Benefits:
The cordless feature makes it easy to maneuver and clean hard-to-reach areas without being restricted by cords.
The PerformCyclone technology ensures constant and high suction power that can collect even the smallest dust particles, making your home impeccably clean.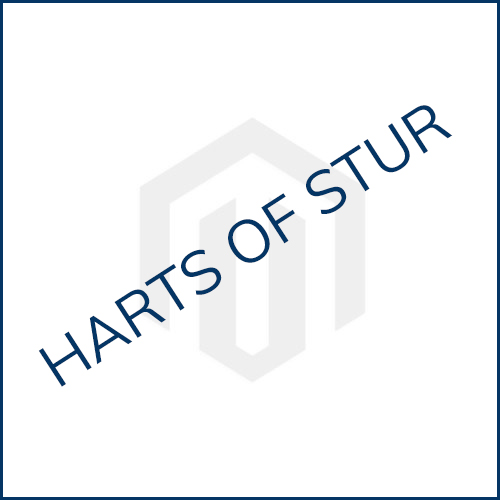 If you desire a reliable and efficient cleaning device to keep your home tidy, the Beko Pro Cordless 2-in-1 ErgoClean Vacuum Cleaner is hands down the top-notch option. After using it, I can certainly say that it's worth every penny and has made my cleaning routine so much more manageable and enjoyable.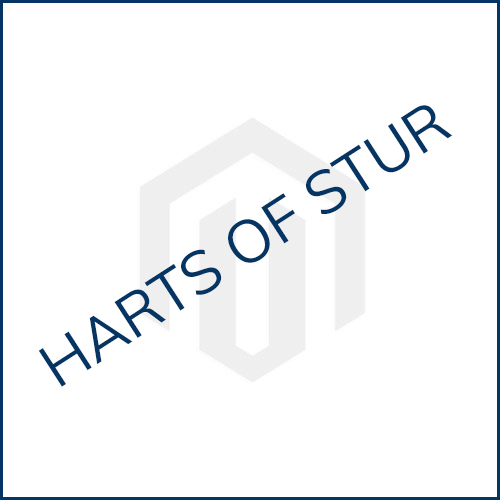 Specification 
Power: 25.2W.
Charge time: 5 hours.
Run time: 45 minutes.
Capacity: 0.6L.
Weight: 2.4kg.
10. Shark IZ202UK Cordless Vacuum Cleaner
In Uk, most people use Shark vacuum cleaners in their houses as they are very reliable. We have come across countless vacuum cleaners, but none have impressed us quite like the Shark IZ202UK Cordless Vacuum Cleaner. This innovative device has made our job a lot easier, especially when it comes to cleaning up after pets.
Benefits:
Anti-Hair Wrap Technology: The vacuum cleaner's unique bristle-guard and comb design actively removes hair from the brush roll, making it ideal for homes with pets.
Easy to clean: With removable and washable parts, this vacuum cleaner is easy to clean and maintain, ensuring its longevity and high performance.
With its powerful suction and anti-hair wrap technology, this vacuum cleaner is a game-changer in the world of cleaning. We can confidently say that it's one of the best cordless stick vacuum cleaners we've ever used.
Specification 
Battery Runtime: Up to 60 Minutes
Power Modes: 3
Charge Time: 3.5 Hours
Bin Volume: 0.7L
Filtration: Washable filter & HEPA
Color: Black
Weight: 4.1kg
Conclusion
All in all, choosing a new vacuum cleaner doesn't have to be difficult—as long as you know what kind of space you need to clean and how much money you're willing to spend on it, finding the perfect model should be relatively straightforward.
Remember to think about what features are important to you before making any decisions so that your purchase is tailored toward meeting your specific needs. With this guide in mind, we hope that shopping around for your next vacuum cleaner is easy and enjoyable.
FAQ'S
Q1: What types of vacuum cleaners are available in the market?
Ans: There are various types of versatile and innovative vacuum cleaners available in the market, including powerful upright models, compact and convenient canister vacuums, lightweight stick vacuums, portable handheld options, and advanced robotic vacuum cleaners. Each type has its own unique features and advantages.
Q2: How do I choose the right vacuum cleaner for my needs?
Ans: To choose the perfect vacuum cleaner, carefully consider factors such as the type of flooring in your home, the size of the space, your specific cleaning requirements, and any desired features or attachments. It's also beneficial to read comprehensive reviews and compare different models extensively before making an informed decision.
Q3: Are bagged or bagless vacuum cleaners better?
Ans: Bagged and bagless vacuum cleaners each offer distinct benefits. Bagged cleaners effectively capture and contain a significant amount of dirt and allergens, promoting a more hygienic emptying process. On the other hand, bagless cleaners provide the convenience of eliminating the need for replacement bags, offering easy maintenance and potential cost savings. The choice ultimately depends on personal preference and specific needs.
Q4: How often should I replace the vacuum cleaner's filter?
Ans: The frequency of filter replacement depends on the manufacturer's recommendations and the frequency of vacuum cleaner usage. Generally, it is advisable to replace or clean the filter every three to six months to maintain optimal performance, preserve airflow, and ensure efficient filtration.
Q5: Can vacuum cleaners effectively remove stubborn pet hair?
Ans: Yes, many advanced vacuum cleaners are specifically engineered to tackle stubborn pet hair. Look for models with specialized pet hair attachments or features such as strong suction power, efficient brush rolls, and anti-tangle mechanisms. These features enable the effective removal of pet hair from various surfaces, providing a clean and fresh environment.
Q6: How often should I empty the vacuum cleaner's dustbin or bag?
Ans: It is recommended to promptly empty the dust bin or bag when it reaches approximately two-thirds to three-quarters full. Regularly emptying the bin ensures that the vacuum cleaner maintains its optimal suction power and prevents dust and debris from accumulating, potentially causing clogs or diminishing performance.
Q7: Can I use a vacuum cleaner on delicate hardwood floors?
Ans: Yes, vacuum cleaners can be safely used on delicate hardwood floors. However, it is crucial to choose a model that offers a specific setting or attachment for hard floors to prevent any accidental scratching or damage. It is also advisable to avoid using vacuum cleaners with beater brushes on hardwood floors to maintain their pristine condition.
Q8: How do I maintain and prolong the lifespan of my vacuum cleaner?
Ans: Regular and meticulous maintenance is essential to prolong the lifespan of your valuable vacuum cleaner. This includes promptly emptying the dust bin or bag as needed, diligently cleaning or replacing filters, regularly checking and maintaining brush rolls, and ensuring the vacuum's components remain unobstructed. Following the manufacturer's detailed instructions and guidelines will help ensure optimal performance, durability, and longevity.
Q9: Can vacuum cleaners help significantly reduce allergies?
Ans: Yes, vacuum cleaners equipped with high-efficiency particulate air (HEPA) filters are particularly effective in significantly reducing allergens such as dust mites, pollen, and pet dander from the air. These advanced filters efficiently capture and trap small particles, preventing them from being released back into the room during vacuuming. This results in a cleaner and healthier living environment for individuals prone to allergies.
Q10: What should I do if my vacuum cleaner is not working properly?
Ans: If your reliable vacuum cleaner is not functioning as expected, carefully check for any potential blockages or obstructions in the hoses, brush rolls, or filters. Thoroughly clean or replace these components as necessary.