Having a big gathering at your house is not much to ask for, but preparing food at home is something that takes a lot of time, and if you don't have effective and efficient culinary equipment, then you cannot enjoy a gathering at your house for that reason you should invest in the best cookers available at Marks Electric online home. Marks Electric is the biggest electronic appliance retailer in the whole UK and has the most extensive clientele. They always prioritize customer satisfaction, and you can get an average of 2-4 years of guarantee on most of their cookers. These cookers make cooking easier and fun because you can do baking, roasting and frying all at the same time and in other words, you can say these are all-rounder for a reason.
Types of cookers at Marks Electric:
Electric Cooker
Induction Cooker
Difference between Electric and Induction cookers
Electric Cookers:
Electric cookers are efficient and more effective than gas cookers. They usually have four to five stoves and one and two ovens. The choice is yours. Two ovens are just perfect for the ones who love baking.
Induction Cookers:
An induction cooker is an even more advanced technology than an electric cooker. It heats the pot through magnetic induction, and this advanced technology makes cooking 50 percent faster. The main thing about this cooker is that cleaning this cooker is amazingly easy when something boils and comes out of the pot. So don't worry when an uninvited guest comes over.
Now let's give you a tour of the best cooker from Marks Electric.
Smeg Opera A1PYID-9 90cm Induction Range Cooker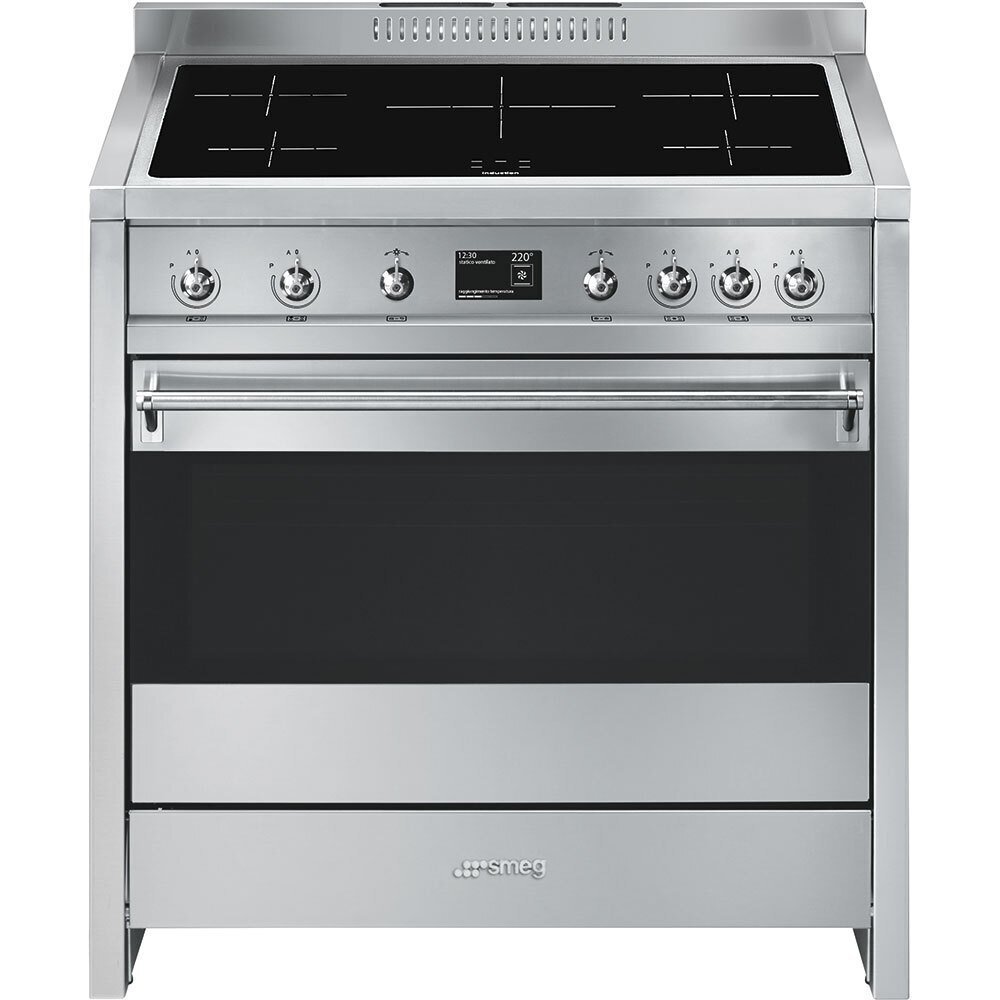 Smeg Opera Induction Range Cooker is the cooker that makes cooking fun. The colour of this cooker is the main thing that makes everyone to go for this cooker. This one will be the perfect match if you have a white kitchen background. It has five induction zones and one oven; because of induction, you can set the specific heat. This cooker also has a Pyrolytic Self-Cleaning Function which means you don't need to use detergent just pick a cloth and boom, and your cooker is clean as new. Mark electric is offering five years parts and labour guarantee. Get this cooker with the same chimney, and you can save up to more than 65 euros.
Rangemaster CLA100EIBL/C Classic Black with Chrome Trim 100cm Induction Range Cooker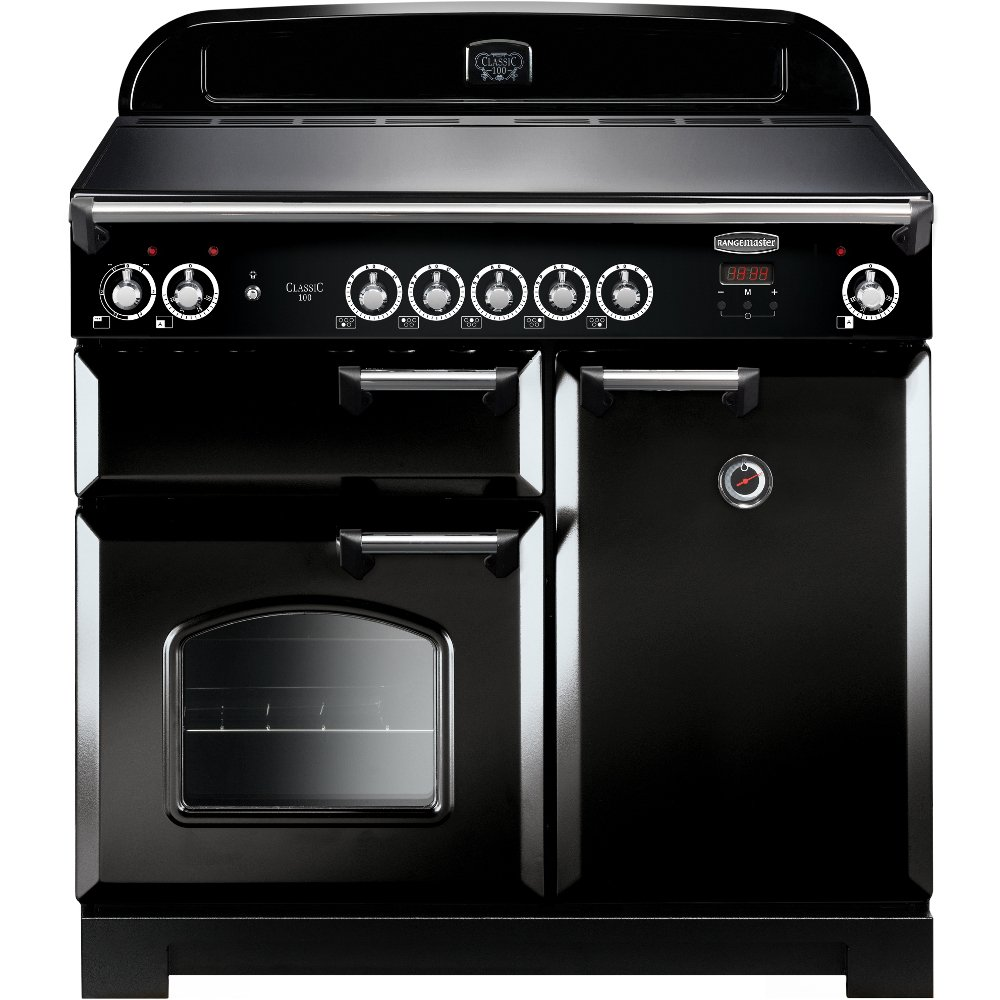 Rangemaster CLA100 Induction Range Cooker has a black chrome feature that can blend with most colours, making it more mesmerizing. It's one of the most apparent qualities but let's give you some of the best features and why it has been added to this blog. This has a 100cm induction range and has five zones and two ovens which let you do bake, fry and cook all at the same time. In this cooker, you can get two years warranty, and to add three years, you just have to pay €139 more and enjoy a full 5-year warranty of parts and labour. If you get the exact matching chimney with this cooker, you can save more than €40. So make a move before it gets out of stock.
Smeg Victoria TR62IBL Induction Electric Cooker with Double Oven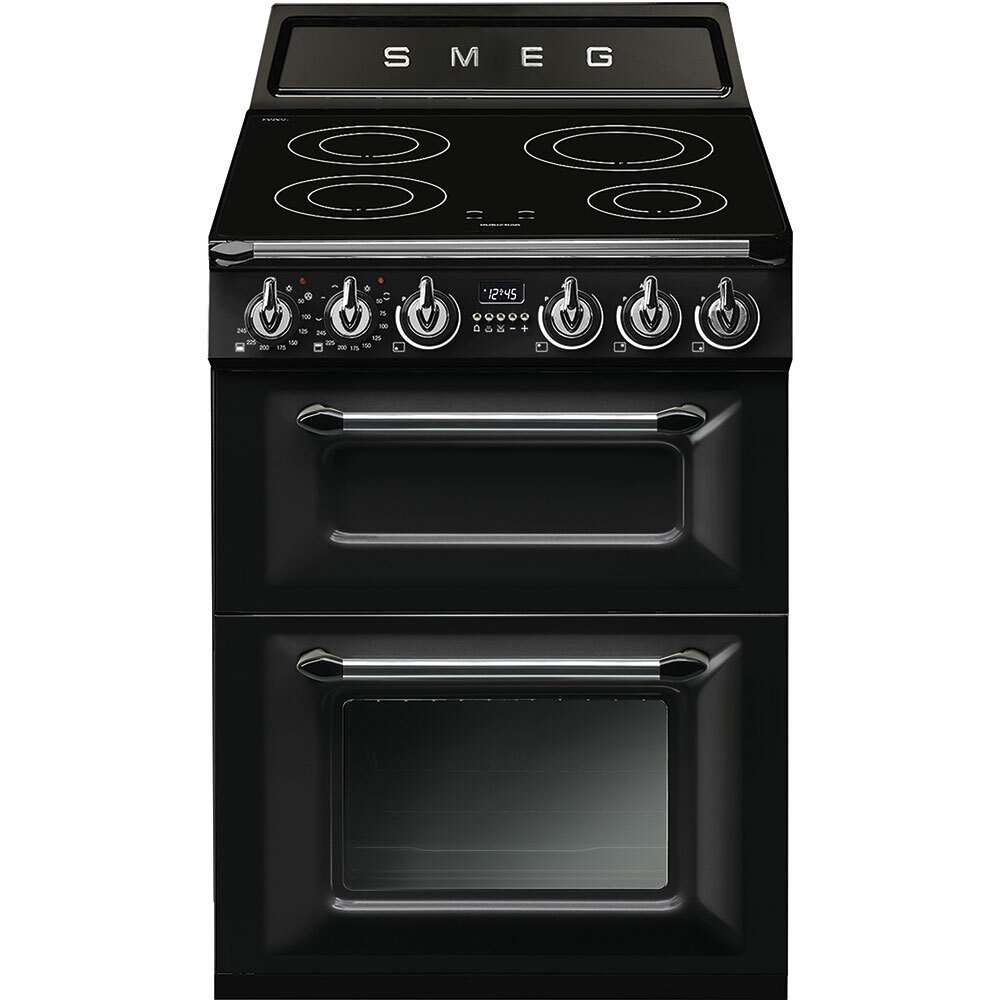 Smeg is the brand that has the best engineers who know the requirements of the people today. They make their products with advanced technology, and they give their 100% to ensure that all of their products use less energy but work efficiently. But Smeg is not like their competitors as some of them work on style and some work on technology but on the other hand smeg makes sure that they're providing their customers with all of that at an affordable price. This Smeg Victoria TR62IBL Induction Electric Cooker is the one if you don't have much space for a cooker. This one is the perfect fit because it has four zones and two ovens, makes cooking easy. So be the best chef with this and serve your guest at the right time. Get this fabulous cooker, as they're offering a 2-year warranty when the deal is still on the table.
Smeg Concert CP60ITVN Induction Electric Cooker with Single Oven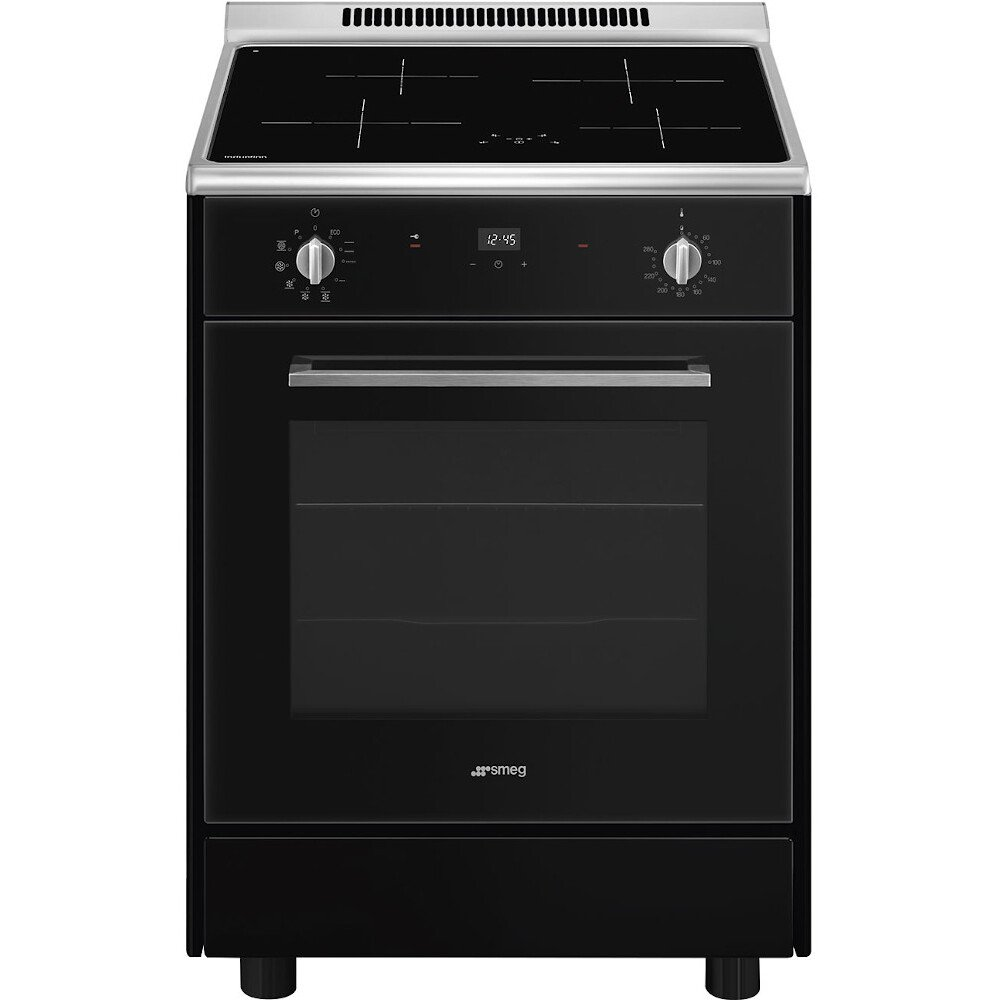 Smeg is an Italian home appliances brand that helps you make your decision easily. In this time of the era, everyone needs smart and stylish appliances, which makes their tasks easier, and smeg's craftsmanship has devoted itself to making their customer's wishes fulfilled at prices that an ordinary person can afford. Smeg concert Electric Cooker is the one cooker if you're a bachelor or you just moved in with your partner and you don't have much use of a cooker, then this one is just right for you because it has 4 induction hobs and 1 oven, which is more than enough for you. The price Marks electric offers is the best deal you can find online. Be sure to grab this one before it gets out of stock, and then you've to pay a fortune for the same one.
AEG CIB6742MCB Induction Electric Cooker with Double Oven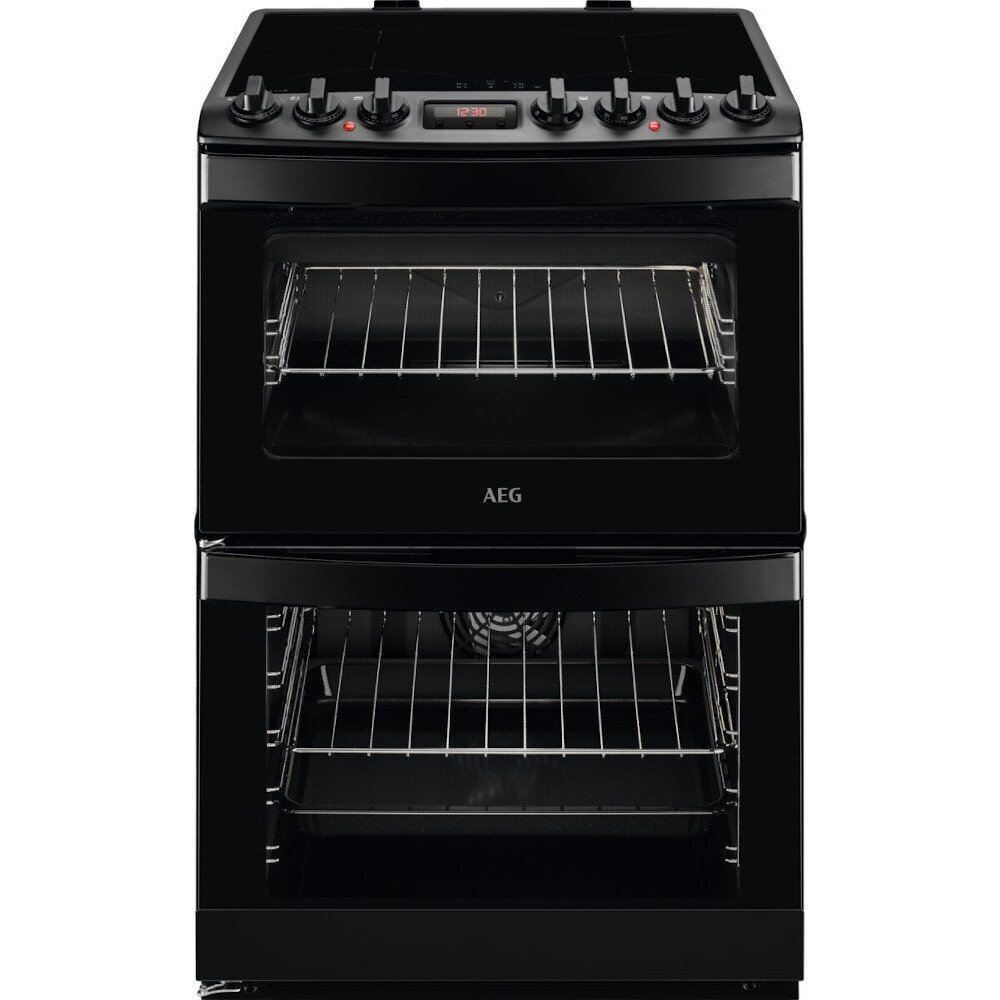 AEG is one of the oldest home appliances brands, and they have been fulfilling their customer's needs from the late 18s till today. AEG always challenge themselves, and for that, they've been able to provide the best appliances in the market. Just like this AEG CIB6742MCB Electric Cooker has the sleekest design with the latest technology. In this small cooker it has 2 ovens and 4 cooking zones what else do you need? That enough with the features but the main thing is the price and you won't regret buying this masterpiece. However, it doesn't take a lot of space as you know, it feels like we were still in 1999, so step up your game and make your home a house of 22nd century and without this one that won't be possible.