Whether you're planning a trip to go hiking or just a casual dinner with your friends, good shoes will elevate your outfit, which is something that no one can deny. But the question is where you can find these types of shoes and how you can be assured that they also have the quality, so don't fret about it because Helly Hansen has all the answers to your requirements. For your information, Helly Hansen has worked in this industry for over a century. The only thing they have been working on is providing you with the best quality outfit, shoes and any other accessories you want for hiking, trekking, or just for some weather change. Because anything you buy from them it is affordable that anyone can afford, not like those brands that offer quality, but the prices on them take ¼ part of your income. So get along with this post till the very end, so we can help you elevate your shoe-set with affordable shoes which are functional also. Take it as a generous inside tip from us: if you shop for over 80 euros from Helly Hansen, they also offer you free shipping with 90 days of free return. So buy one of these which you think is best for you and take every step of your life in style. Now let's dig into the Helly Hansen Women's Shoe collection.
WOMEN'S CREST WATER MOCS
WOMEN'S SWITCHBACK TRAIL HELLY TECH® BOOTS
WOMEN'S CPH SUEDE LOW SNEAKERS
WOMEN'S MADELEINE PRINT RAIN BOOTS
WOMEN'S CREST WATER MOCS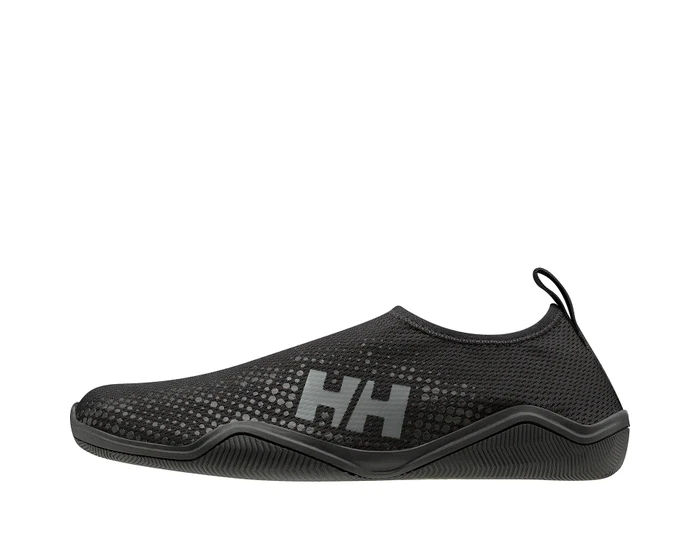 If you're an athlete or just a sportswoman who enjoys playing, you can relate that finding the perfect shoe according to your requirements is a challenging task and if you're a swimmer, then welcome the task just got even more complex because finding non-slip shoes is as same as finding a needle in a haystack. But now it has become a cakewalk as you're on Helly Hansen. You can wear these Crest Watermocs for a day on the beach, or walking along the side of your lap pool, or if you're one of those who like to sail and swim at the beach for that reason, you can say this is made just for you. If you think that it is the same as most swimming shoes that are tight and have less stability and Breathability, but it is made by keeping these factors in mind. It has 6/6 breathability, and the weight of this shoe is 300g which automatically increases its stability. Now, don't give this one a second thought just order it and enjoy walking at the side of the pool without any fear of slipping.
WOMEN'S SWITCHBACK TRAIL HELLY TECH® BOOTS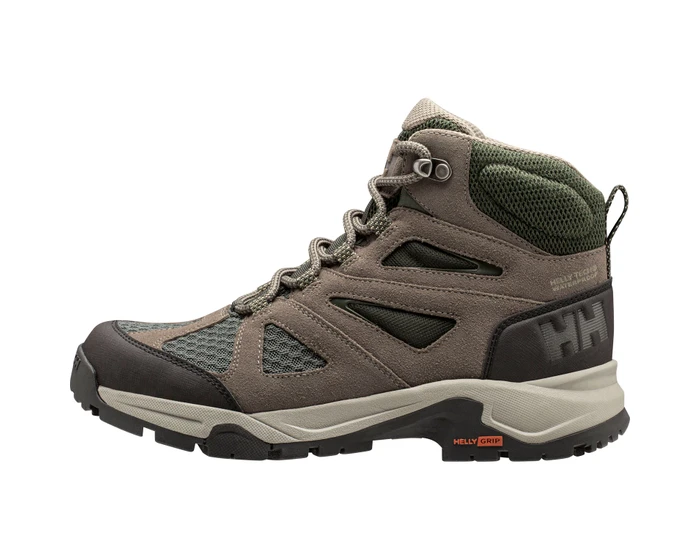 Here we talk about the hiker or trekkers; if you're one of these, you know what role shoes play in hiking because if they have a low grip. You know what can happen, so don't go for any boots or gear because if it has less grip, it can cost you your life, so invest in the best shoe and get the best first-hand experience. Switchback Trail HT is a fully waterproof, mid-cut hiker boot with a HELLY TECH waterproof/breathable membrane, and Switchback Trail HT is the perfect companion to your hiking adventures. In addition to its weathertight suede construction, the boots are equipped with protective HellyWear toe and heel caps. Their unbeatable HellyGrip outsole provides traction on rough terrain, and their well-cushioned midsoles offer comfort. Their quality and product that is outstanding are available. There is no better time than right now to take advantage of this fantastic offer from HELLY HANSEN, so don't miss this incredible offer because you won't know when it'll end.
WOMEN'S CPH SUEDE LOW SNEAKERS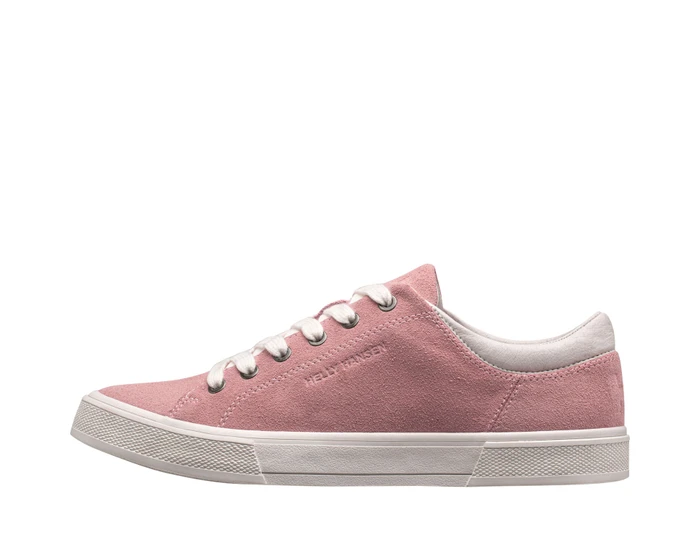 Boots and shoes complete any outfit and that's a fact. As a result, HELLY HANSEN offers a wide range of high-quality boots, shoes, sneakers, and much more for women – everything you have been looking for. Fashionable shoes are the dream of every girl. Fashion is the way to express yourself in this world, and they have all the fashions you need. Soft and comfortable, these traditional suede low-cuts provide all the style and comfort you need. Featuring a clean vulcanized midsole and premium suedes with synthetic leather accents, this is a classic style of low-cut sneaker. This pair of shoes looks perfect with jeans and a light summer dress thanks to their crepe-textured midsole and subdued, casual logo. This season, try WOMEN'S CPH SUEDE LOW SNEAKERS. They are the perfect shoes for any occasion.
WOMEN'S MADELEINE PRINT RAIN BOOTS
If you live where the monsoon season lasts a very long time, and you know that when that happens, the first thing that gets dirty is your shoes. The only solution for that if you have rain boots, but you know that most of the rain boots look like the ones that engineers wear on their construction site, so we've selected the one which is unique and beautiful which you can wear and can easily be blend on most of your outfit. If you bought these rain shoes, I'm pretty sure you don't have to worry about the weather because as bad as it can be you can enjoy the weather while being well dressed. Because when you reach your destination you can remove your raincoat or umbrella, but you've to wear these until you've reached your home. So get these as it is stylish, and the best thing is that you're getting this type of quality at a price you won't like to miss. The best part is that it comes in 2 colours and both of them are amazingly impressive so it's a hard choice for you which one you should get for yourself and this product has a five-star rating on Helly Hansen website, so don't give a second thought buy it and wear it on every rainy day. So shake a leg before it is too late and it gets out of stock.