Was your last trip exhausting and tiring? Your feet are fatigued by the long walks on rough and uneven surfaces. But why? Then grab your bag and gather your pack for another trip with a comfortable feel because Hely Hansen is one of those finest retailers that lets you enjoy your camps and trips without being distressed. Whether you wish to buy outdoor or indoor activewear, sportswear, accessories, or equipment, Helly Hansen's products will always be a yes option to add to your closet. Sports Shoes play a senior role in defining who you are and your choice. Not only do they enhance your personality, but they also provide physical ease to your feet. Helly Hansen introduces its designer sports shoes for women at fair prices to save ¼ of your income. For your order over 80 euros, Helly Hansen ensures to provide you free shipments with a 90-days return policy to make your access easy and your character more appealing. Now let us look into the discounted sports shoe collection for women via Helly Hansen as listed below:
● WOMEN'S CPH SUEDE LOW SNEAKERS
● WOMEN'S EQA URBAN SNEAKERS
● WOMEN'S FJORD LV-3 SNEAKERS
● WOMEN'S CASCADE LOW-CUT HELLY TECH HIKING SHOES
● WOMEN'S VARANGER PRIMALOFT BOOTS
● WOMEN'S HENLEY SNEAKERS
● WOMEN'S BERGE VIKING 81 LEATHER SNEAKERS
● WOMEN'S GOBI APS TREKKING SHOES
● WOMEN'S CAPILANO F2F SANDALS
WOMEN'S CPH SUEDE LOW SNEAKERS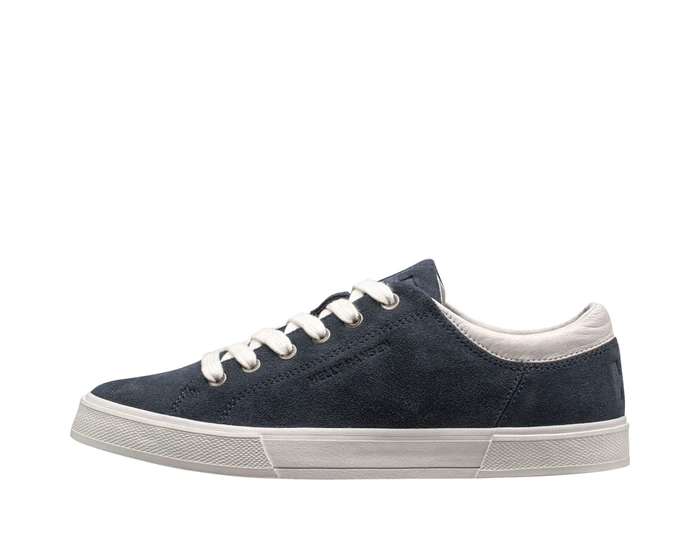 These soft and classic low-cut sneakers are made of premium suedes with synthetic leather accents and a crepe-textured midsole which provides all the style and comfort you need. It also has a simple logo application over it. These sneakers weigh only 57g, making them light in weight. Style it with both jeans or a light summer dress to wear for commuting or urban city life.
WOMEN'S EQA URBAN SNEAKERS
Equa's HH sneakers are lightweight, fun, protective and sleek. They are made from polyester with detailings and uppers from the same fabric. Due to its featherweight, you will feel light-footed. It permits breathability and water resistance, making it the right choice for commuting or wearing in your typical city life.
WOMEN'S FJORD LV-3 SNEAKERS
The Fjord LV-3 from Helly Hansen is a brand new arrival of the classic Fjord Leather low-cut deck shoes made with sustainable and lasting leather. These sneakers feature an upper leather combination with leather silhouettes and a microfiber heel counter. They also have Helly Hansen's logo, which signifies the brand. It boasts vulcanized tooling with a rubber outsole for excellent comfort and traction. They are not just footwear but a whole physical piece for your feet.
WOMEN'S CASCADE LOW-CUT HELLY TECH HIKING SHOES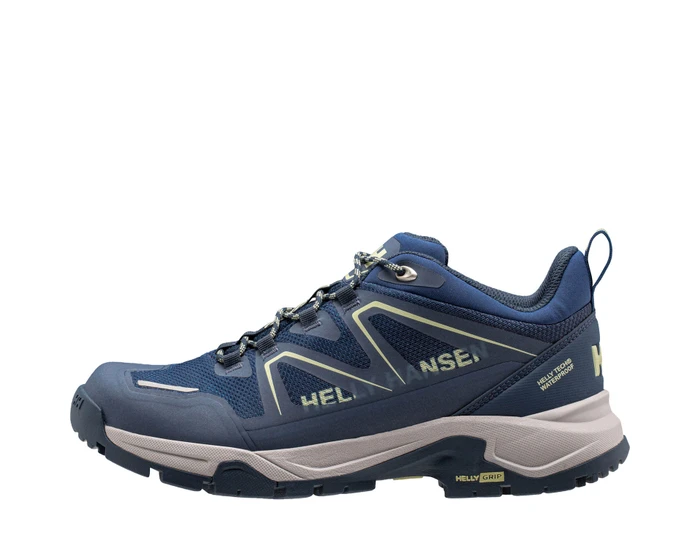 The Women's Cascade Low HT is well-cushioned and stable with lightweight to help your feet feel comfortable and homely. Comfort and cushioning are provided by its HH Max Comfort insole and HH Power Stride Midsole. The outsole of these shoes is designed artfully, embodying the artful thought of its creator. Its rough bottom helps to provide maximum friction, which leads to a good grip on slippery surfaces. It is wind and waterproof and highly durable to give your feet the best comfort when camping or to hike.
WOMEN'S VARANGER PRIMALOFT BOOTS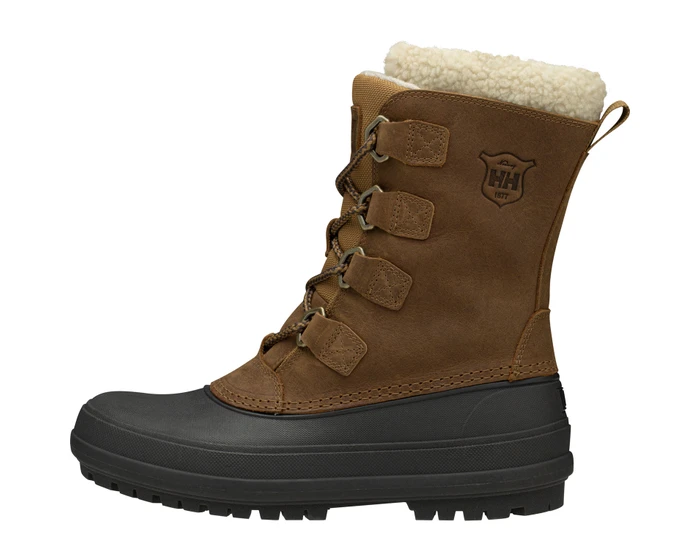 Varanger Boots are an optimum choice for cold weather, featuring a protective rubber shell, fully seam sealed, and an internal removable Primaloft®. The upper of these varanger boots is waterproof and crafted from a blend of leather and synthetic textile, permitting your boots to last longer and maintain their luxurious appearance. They have lace-up motifs through the front and a rubber sole for your feet's consolation and convenience, weighing 1340g. Its customers have reviewed it for being quality footwear, providing warmth and feelings of ease. So get your boots from Helly Hansen's collection for your winters and trekking, hiking, camping, and other courageous activities.
WOMEN'S HENLEY SNEAKERS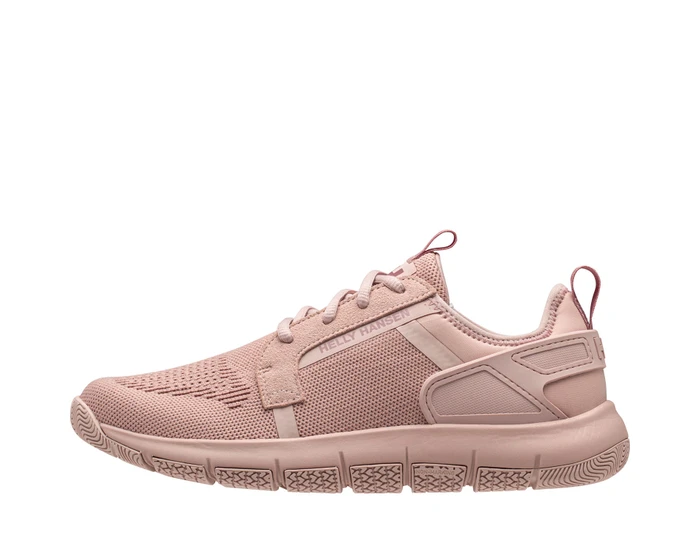 These Women's Henley sneakers feature an engineered, quick-drying, breathable textile. It has a moulded rubber heel strap for your balance and stability. The Hover-Stride midsole offers a premium footbed to lay down all the comfort you would have dreamt of. The rose smoke hue of these sneakers exhibits a feminine, girlish look with the exact matching designates on their front. These sneakers are quick-drying, highly durable, and extremely lightweight 600g. It is not only a choice for commuting and city life but also suitable and sustainable for your marine lifestyle.
WOMEN'S BERGE VIKING 81 LEATHER SNEAKERS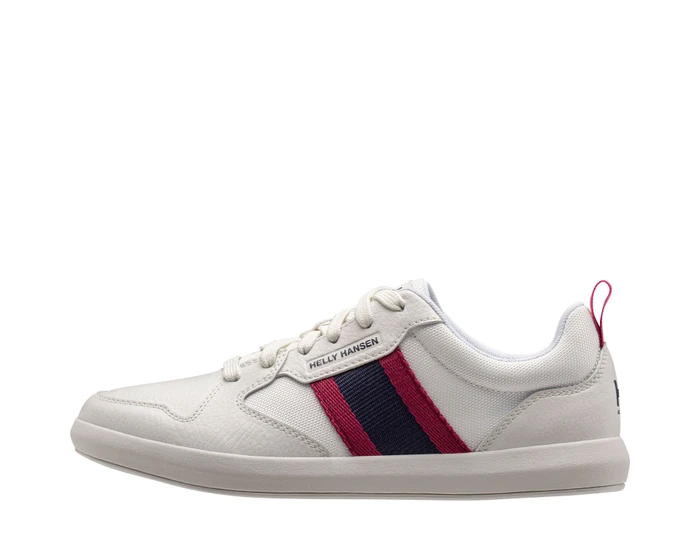 The following women's Berge Viking cup sole sneakers provide protection, comfort, and the modern iconic styles you want in your shoe place for a classic summer sneakers collection. Its upper is made of LWG Gold-Certified Premium Leather, while the midsole is made of EVA Comfort Insole, giving a soft and supportive gesture to your feet. It also has a logo of Helly Hansen printed near the lace-up designs with maroon and black motifs to its sides, weighing 575g. If you plan to add it to your marine or city lifestyle, you should add it to your shoe rack.
WOMEN'S GOBI APS TREKKING SHOES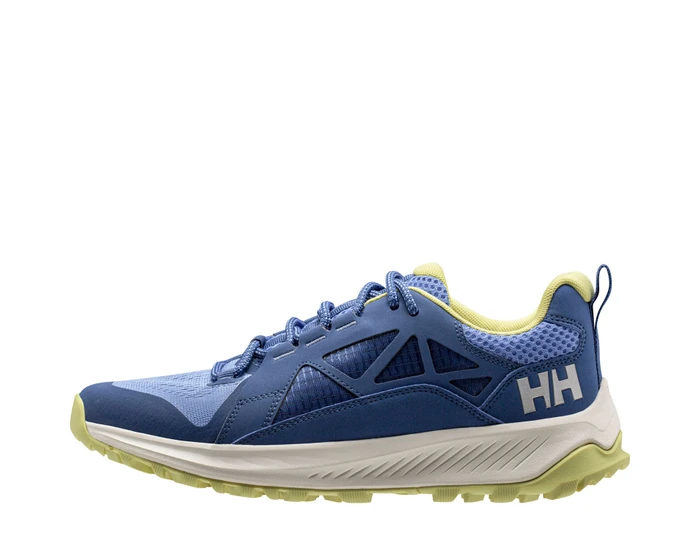 These versatile, good-looking shoes are made of synthetic fabric with mesh linings and a rubber sole which permits them to be light, fast, and sleek for any adventure. These shoes are moderately windproof and provide insulation while having high breathability and a weight of around 650g. It is designed to be quick drying protectivity, delivering comfort and speed with every step taken ahead. These trekking sneakers have excellent traction and perform trekking, commuting and camping. So enjoy your trips to carry out these amazing activities with comfortable feels to your feet.
WOMEN'S CAPILANO F2F SANDALS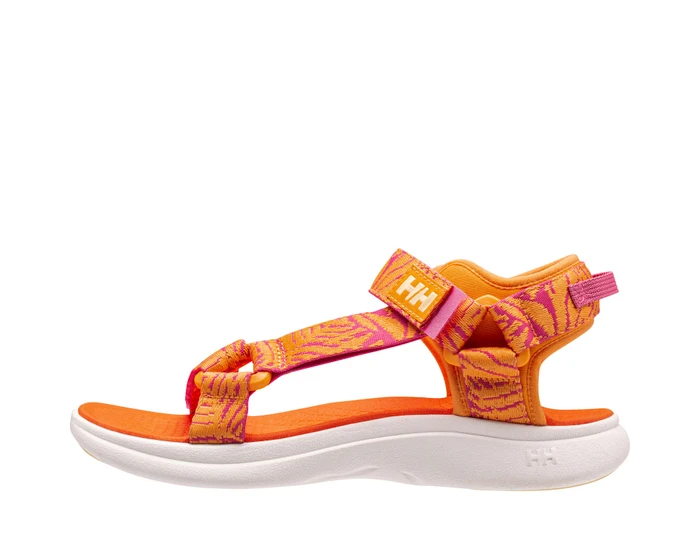 Many women question whether it is possible to wear sandals for your hiking. Most people think the answer to this is an absolute no, but it is a yes from Helly Hansen! The following sandals accessible at Helly Hansen provide great comfort through its dual compound system midsole and outsole, which are well cushioned. It weighs 380g which is extremely lightweight, whilst the adjustable straps provide an excellent fit and support to your feet. The rubber pods on the outer sole add extra resistance in critical and uneven areas. So, what more are you looking for? Shake a leg and reach for your sports shoes now.