Workwear and other safety equipment are offered by many but are they protective? Helly Hansen replies with a confident yes to its chaotic customers! It is one of the first-rank manufacturers that supply almost everything you need to add to your wardrobe. From sportswear and base layers to other accessories, reach for your required items at prices fair to the quality it presents. Helly Hansen has been in this line of work since the 1800s and knows what to offer its associates. It is not just an ordinary distributor but a supplier of designer products that lets you stand with a confident feel. Although outfits matter the most when it comes to our appearance, the other additional essentials with them can help enhance your looks, too, and Helly Hansen plays a significant role in doing so. Now let us delve into some safety equipment and workwear manufactured by Helly Hansen:
●SEA GEAR BEANIE
● MEN'S YU20 LONGSLEEVE T-SHIRT
● MEN'S SNEBOO BOOTS
● MEN'S LILLO SNAP OUTDOOR SWEATER
● MEN'S ANAKIN LEATHER SNEAKERS
● MEN'S LOKE SHELL HIKING JACKET
●BUSINESS BEANIE 2
SEA GEAR BEANIE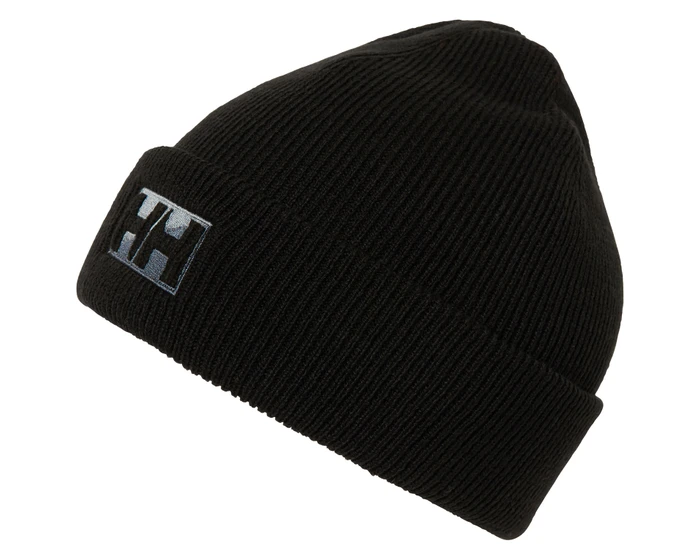 The following retro-inspired beanie is waffle knitted and made of 100 percent acrylic, which permits it to be light yet strong. It is based on Helly Hansen's old Sea gear logo, which further raises your standards on behalf of what you are wearing. The fabric lets your beanie offer excellent insulation, making it the right choice for your chilly winters, marine lifestyle, and other amazing sports activities, just like coastal sailing. Style it with your winter outfits to look cute and decent.
MEN'S YU20 LONGSLEEVE T-SHIRT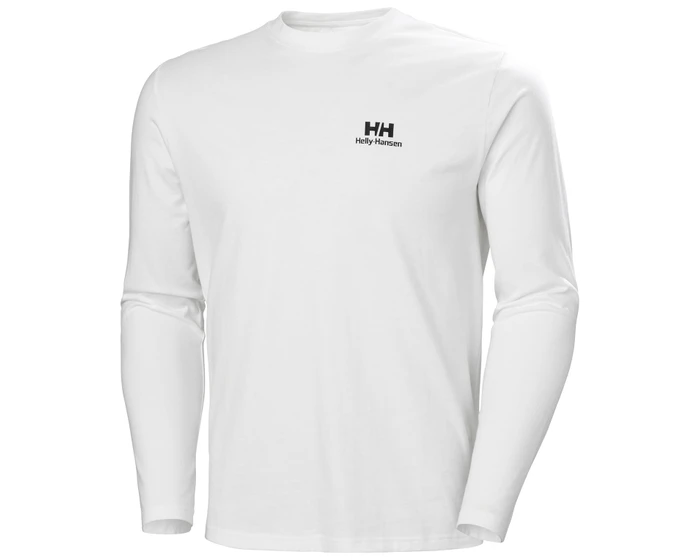 This long sleeve T-shirt is tailored of 100 percent super soft cotton to give you a homey and comfortable feel. It comes up with a classic HH® street lifestyle design inspired by its storied heritage. The YU20 LS T-Shirt is part of Helly Hansen's urban series, which is well-cut, being a hip throwback to HH® 90s design and with ribbed collars to increase your easiness. This long sleeve shirt will be the right wear for camping, hiking, trekking, or a simple day out in your urban or city life. A small HH logo is printed in black on one corner of the chest and on the back, too, to embody Helly Hansen further. Nothing can be more decent and straightforward than this wear in white. It is also accessible in black to make you look bold and authoritative with a comfortable fit for all its buyers. Style it with your trousers and add to your workout collection.
MEN'S SNEBOO BOOTS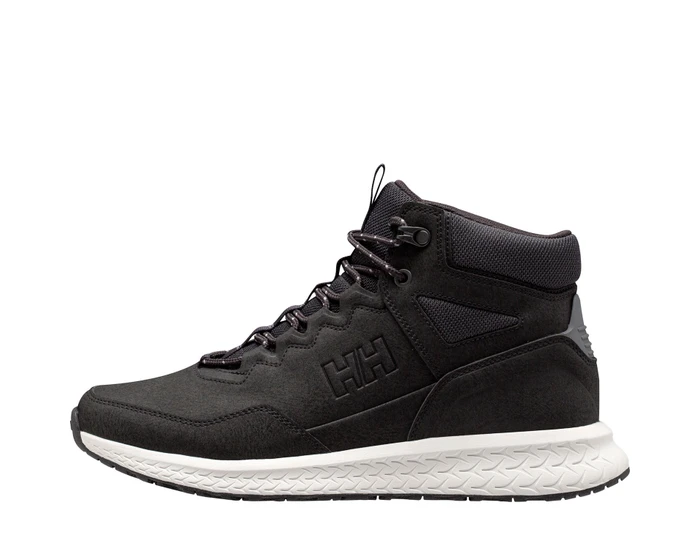 SneeBoo Boots are specially designed of polyurethane/polyester for men with polyester silhouettes to its side. The fabrics enable these boots to be tear resistant with superior load bearability. Its rubber sole ensures you wear them for hours with a cosy and restful feel, making them your choice of footwear for commuting. These SneeBoots can be layered with almost anything you wear. From sportswear to your casual day outs, they won't disappoint you for sure.
MEN'S LILLO SNAP OUTDOOR SWEATER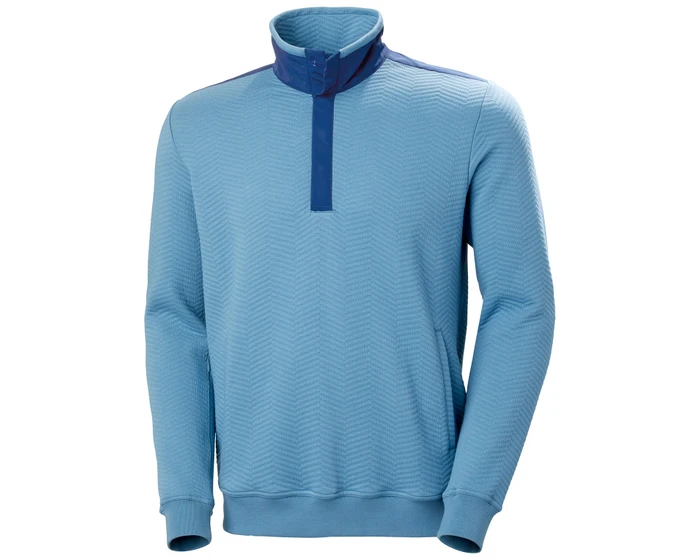 What could be more pleasing than outdoor sweaters in winter? Helly Hansen has manufactured this charming piece of sweater made from polyester, organic cotton, and a bit of elastane, adding flexibility and relaxation simultaneously. It is a gentle and cosy pullover with a high collar with snaps, double-entry hand pockets, and a soft, quilted design weighing 630g to make you feel light and easy. Additional features include articulated sleeves, ribbed bottom hem and cuffs, and a front placket/storm flap. This sweater's blue colour is pleasing to the eyes, making you look decent yet classy. This Lillo Snap Sweater is perfect for layering on adventures, lounging, or coffee runs, being an all-around performer.
MEN'S ANAKIN LEATHER SNEAKERS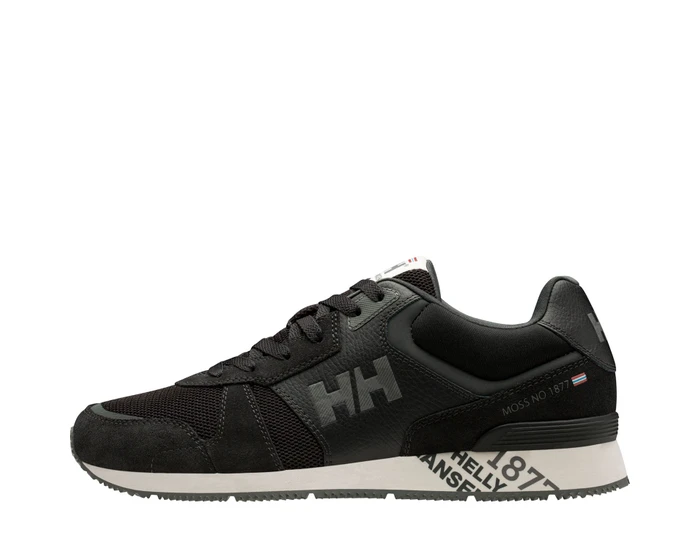 These Premium, heritage-style sneakers are made from full-grain leather upper in combination with suede and breathable, quick-drying textiles. The fabric makes these sneakers waterproof, durable, windproof, and highly breathable when worn as casual footwear. It has polyester linings which are 100 percent recycled to make them eco-friendly, and it also showcases a bold graphic EVA/rubber midsole. It also has an HH logo printed on the front to promote the brand at every step.
MEN'S LOKE SHELL HIKING JACKET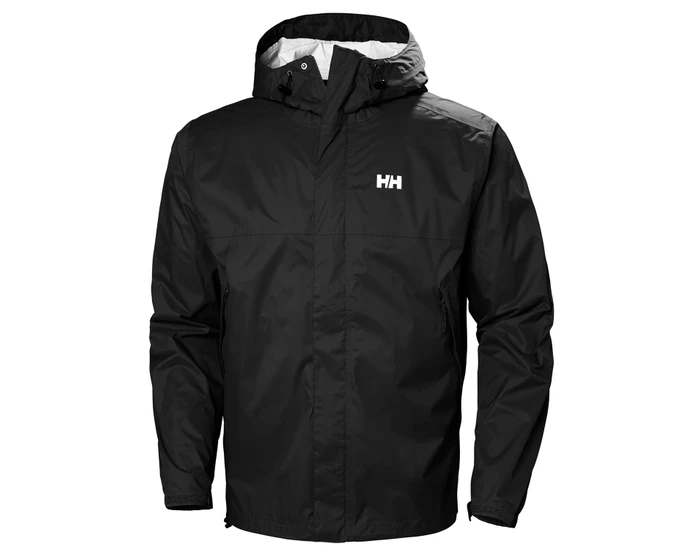 Prepare for your next outdoor adventures now with Helly Hansen's range of men's jackets that can protect you on your hikes and treks in changeable weather conditions. When your next adventure calls you, this essential adventure jacket, Loke, will take you all the way. It is a versatile and ready piece for your mountains, forests, and beyond. It was built to withstand all weather conditions with its committed HELLY TECH® PERFORMANCE 3-layer construction. It has added sealed seams and front storm flaps to shield you from rain and storms. It is crafted of 100 percent polyamide, which is known for its strength and tear resistance, having adjustable cuffs, hood, and waist so that you can customise the fit. Helly Hansen has left no stone unturned to be an eco-friendly distributor. This jacket is made with the bluesign® textile manufacturing process to decrease waste at every step of the clothing supply chain and reduce environmental impacts. So do not give it a second thought before ordering this durable jacket accessible in plenty of bright colours to make you look different on your hikes, camps, and other courageous activities.
BUSINESS BEANIE 2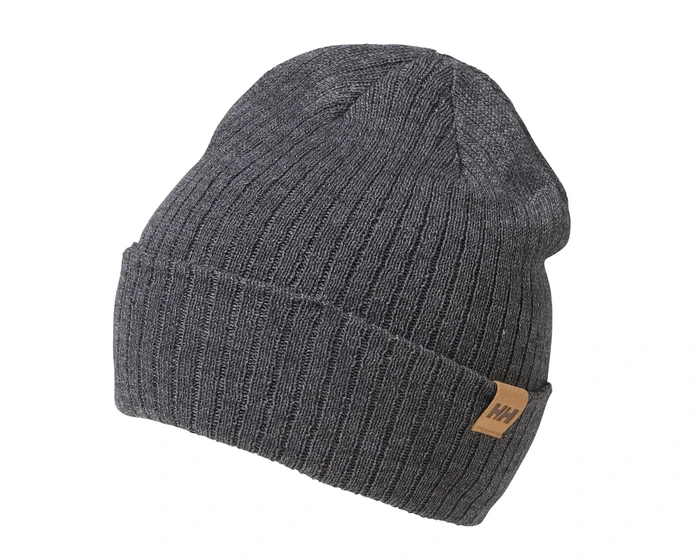 Are Winter seasons up, and no beanies? How could that be? So, reach for Helly Hansen now to reach for your ribbed knit beanie made of 50 percent acrylic and 50 percent wool with an H logo printed on one side, low-key enough to wear to work on your city commute. It weighs 66g which is extremely lightweight to carry on your travels and everyday places to visit. Wear this beanie on your resort skiing and in winter to keep yourself warm and heated. What else are you looking for? Stop scrolling and go check the site of Helly Hansen to further get the details of more safety equipment in its stock.