A refrigerator and freezer combination is quite common in most homes, but extra freezer space is sometimes required. That's where the best stand-alone freezers make an entrance! In this modern era, frozen foods are much more favourable because of their long-term retention, so suitable freezers are a must-have.
Which freezer should you choose?
Choosing the best freezer is a task that requires examining several variables, including how much space is available for the new appliance, how much quantity of frozen food the user plans to store, how energy efficient the appliance is, and more.
Things to know before your investments
Before investing, you must know which items are worth spending cash on! Every freezer has pros and cons, but after hours of analyzing our customer's searches, we have compiled some commendable freezers. But first, let's give you know-how about the types of freezers and their features.
Types of freezers
Four main types of freezers are known for their individuality:
Upright Freezers
Chest Freezers
Portable Freezers
Drawer Freezers
Upright Freezers
You can utilize shelves to organize your storage space in this kind of fridge. Stand-up freezers are often called upright freezers since they are more vertical. On comparing the upright freezers with chest freezers, it is observed that they are more expensive, spacious, and heightened with more depth.
Chest Freezers
The accessibility of chest freezers makes them excellent for storing large or deep-frozen items, but accessing them may be more difficult due to the frozen items piled up. They have a greater width than the upright freezers, making it easier for you to buy all frozen items for the month and store them in your chest freezers.
Portable Freezers
Frozen items can be transported, without the mess and hassle associated with a cooler full of ice, thanks to small, portable freezers. Portable freezers may run on AC or DC power; some even come with cords that permit them to be powered through a car's cigarette lighter socket.
Because outdoor activities such as picnics, boating, tailgating, and so on are now safer and more convenient with less spoilage, there is less chance of food spoilage with portable freezers.
Drawer Freezers
Drawer freezers are typically set up in more extensive or gourmet kitchens to ensure foods are accessible. They may be utilized by cooks while preparing meals. Drawer freezers come in various finishes, such as stainless steel, to match the other appliances, or they may be custom-designed to blend in with cabinetry.
Drawer freezers may also be cabinet height to be installed seamlessly into pre-existing cabinetry. They may also have a finished edge to expand the countertop area in whatever room they are being utilized.
BEST FREEZERS
Below, we've summarized a guide, making it easier for you to pinpoint which would work best for you:
Haden hk124w Fridge Freezer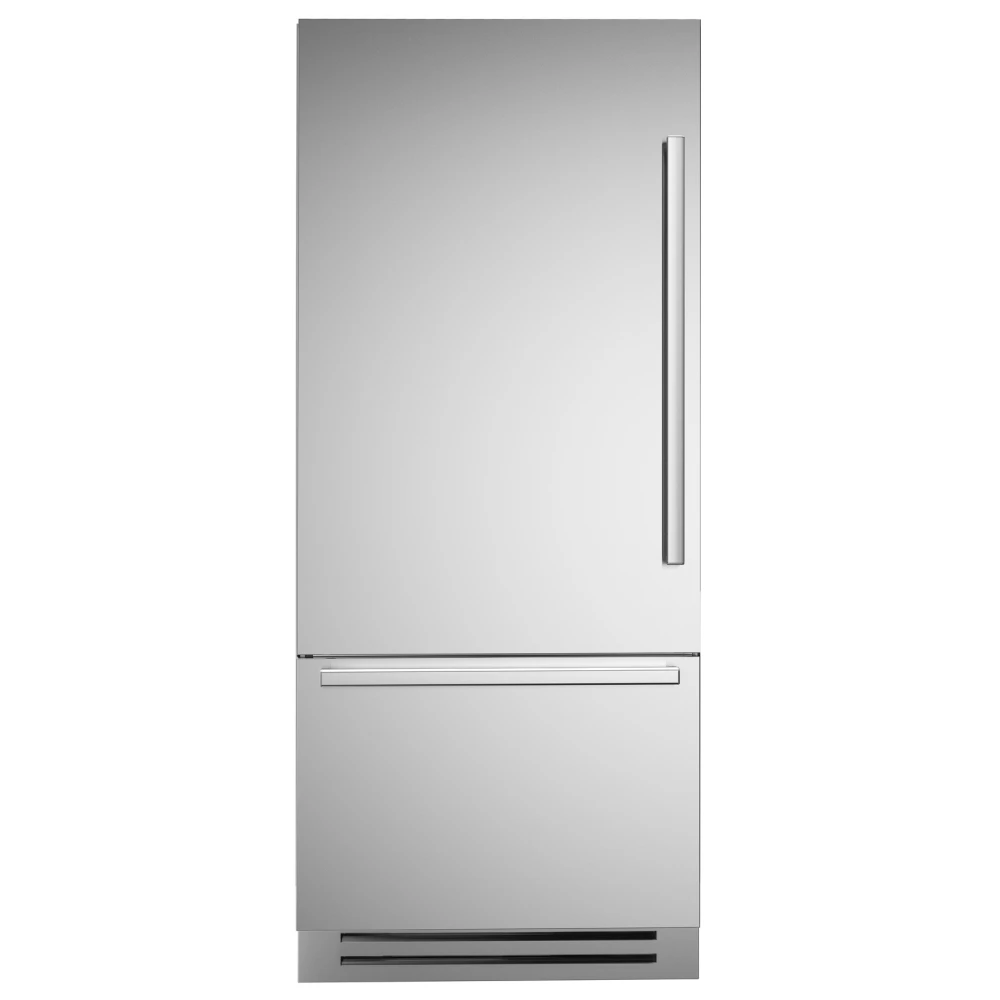 The Haden hk124w fridge freezer from Bravo REF90PIXLP features a handle design that makes the unit easy to open and close. The Professional series has a handle with a push-button for a simple opening and closing. 
The FlexMode function allows the lower compartment to switch between fridge and freezer modes. It has a total net capacity of 561 liters and a dual compressor that continuously cools the fridge and the freezer. There is an evaporator and air guidance system on the sides of the unit that assists in directing the flow of air. 
The appliance includes six ceiling lights, five wall lights, and six wall lights that internal touch controls can control. It has three full-width glass shelves and three full-width door racks. The fridge and freezer sections of the professional series feature aluminium interiors with a crisper drawer, a humidity control crisper drawer, and a 3-shelf configuration. 
The Professional Series includes a range of features not included in other professional series models, including a variable icemaker that can be installed in the freezer compartment and a SuperIce function that lets users choose between an ice cube size of 8 or 10 mm.
It has a lift and swing door hinge system for flush installation of the door near the cabinetry. It has a vacation mode and a sabbath mode. The noise level for this fridge freezer is 42dB, with an annual energy consumption of 382 kWh.
Pros:
Keeps your food items organized within it
Great storage capacity
Cons:
A bit expensive
Not favourable for outbuilding and garage
Integrated Frost-Free Upright Freezer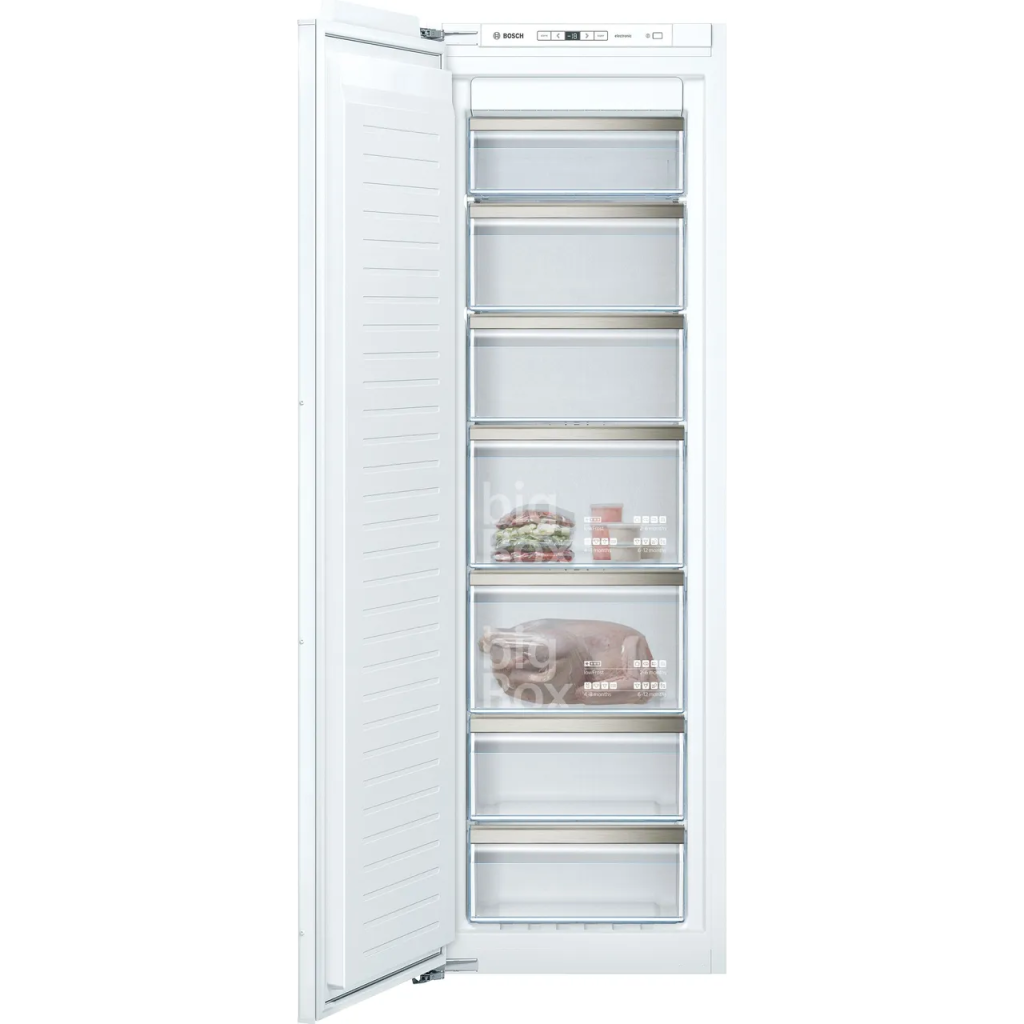 The integrated freezer is the perfect way to store your yummy groceries. It has a capacity of 211 liters, holding 11 bags of food and healthy greens. It also features frost-free technology, which constantly circulates cold air to prevent ice from forming.
'The BigBox is a large drawer with enough space for bulky items, making it an excellent place to store your pepperoni pizza. You may also choose to install the reversible door to open left or right, which is ideal for any kitchen layout 211-liter capacity – that holds 11 bags of food shopping.
Pros:
Have steady power
Easy to clean up
Easier to access frozen items being at eye-level
Cons:
Haier HCE519F Chest Freezer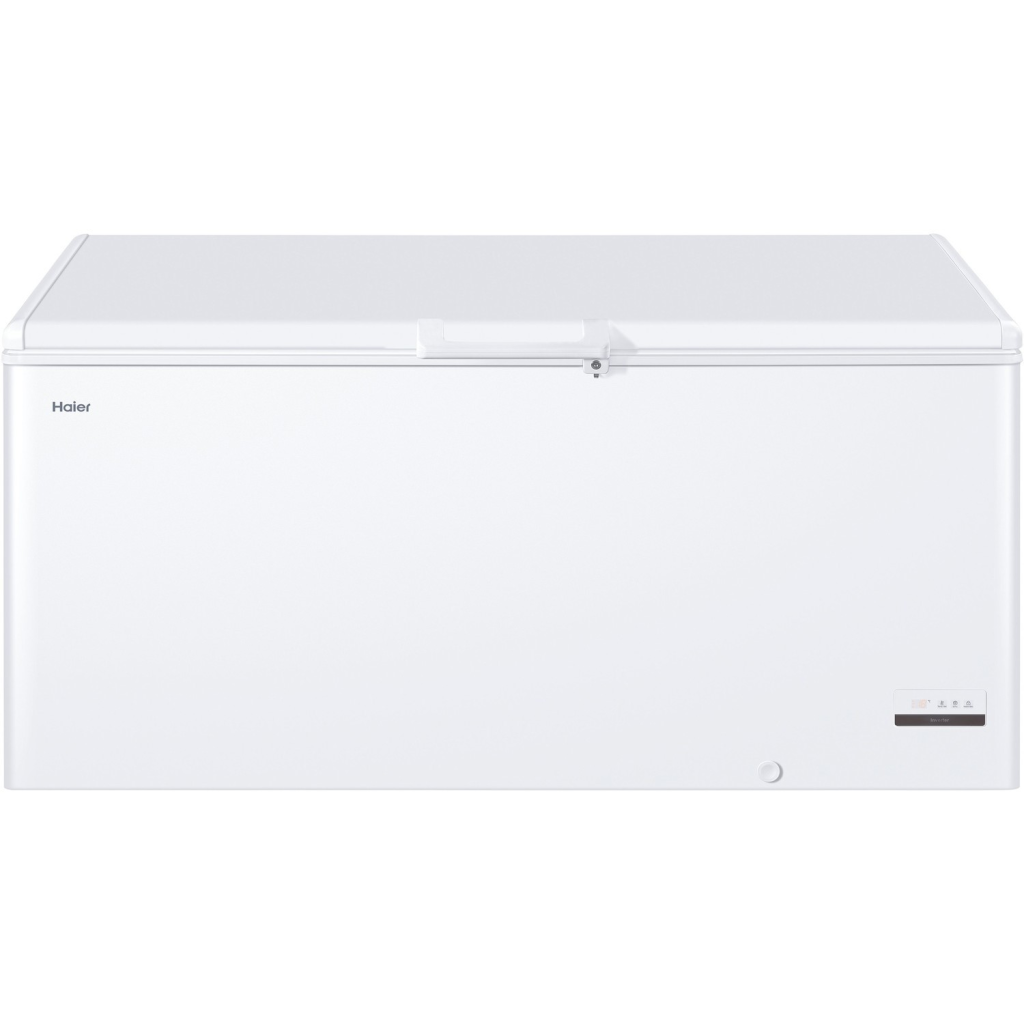 The Haier Chest Freezer is well-suited to families since it is built around quality and innovative technology. It holds 519 liters of food and has a 519-liter capacity to handle 27 bags of shopping. No matter how much-frozen food you pile on your trolley, the Haier Chest Freezer gives you the room and features you need to keep a house of hungry mouths happy. 
Instead of being the most efficient, this freezer only adds a little to your monthly utility bill. Simply due to its balanced lid, it will not require any pressure to stay open. When grabbing your favorite foods, the flat lid is always open without you needing to hold it. When you need extra freezer space, this model has a 519-liter capacity to handle a lot.
Pros:
Offers consistent temperature
Chest freezers come with a lock to add security
Cons:
Harder to access frozen items to the piling of frozen items
Portable Compressor Fridge Freezer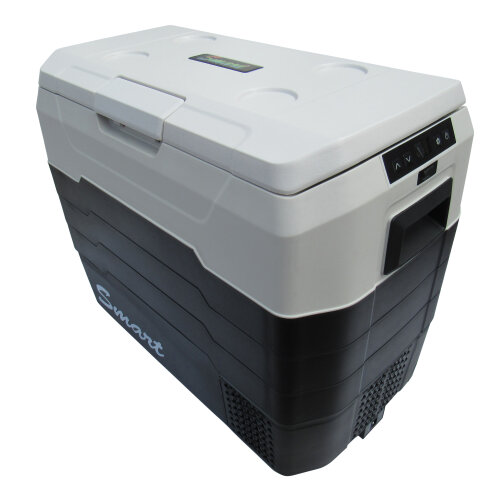 Looking for a way to keep your food fresh and safe while camping or travelling? Or maybe you want a supply of ice cubes for your drink? Look no further than the Portable Compressor Fridge Freezer 50L by Micro-World. This fantastic item is perfect for storing and transporting food and beverages while you are on the go. 
So if you are seeking a way to keep your food and drinks safe and fresh while you are out and about, look no further than the Portable Compressor Fridge Freezer 50L by Micro-World. It can keep your food and drinks cold for up to 24 hours and freeze or store frozen foods. It is also designed to be portable, so you can carry it wherever you wish to go.
When searching for a compact, energy-efficient, and portable fridge freezer that can run on either 12V, 24V, or 240V power, the Portable Compressor Fridge Freezer 50L is not to be ignored that can run on either 12V, 24V or 240V power. It is suitable for use anywhere, including in your tent, caravan, motorhome, or even home. All required power leads are supplied, including a 2.4M long cigarette lighter attachment and another with a three-pin plug that is 1.48M long. 
The unit has an easy-to-read LCD screen, allowing you to set the temperature accurately between -20°C and +10°C. Power efficiency is also adjustable, and the team can run on Eco Mode at 30 Watts up to a maximum power of 55W.
 So whether caravanning or just looking for a compact and energy-efficient fridge freezer, look no further than the Portable Compressor Fridge Freezer 50L.
Pros:
Has a lifespan of 20 years
Storage capacity
Temperature flexibility
Ideal for your camping and fishing trips
Cons:
A bit costly
Not as durable as a traditional fridge 
Bosch GIV21AFE0 87cm Serie 6 Integrated In-Column Freezer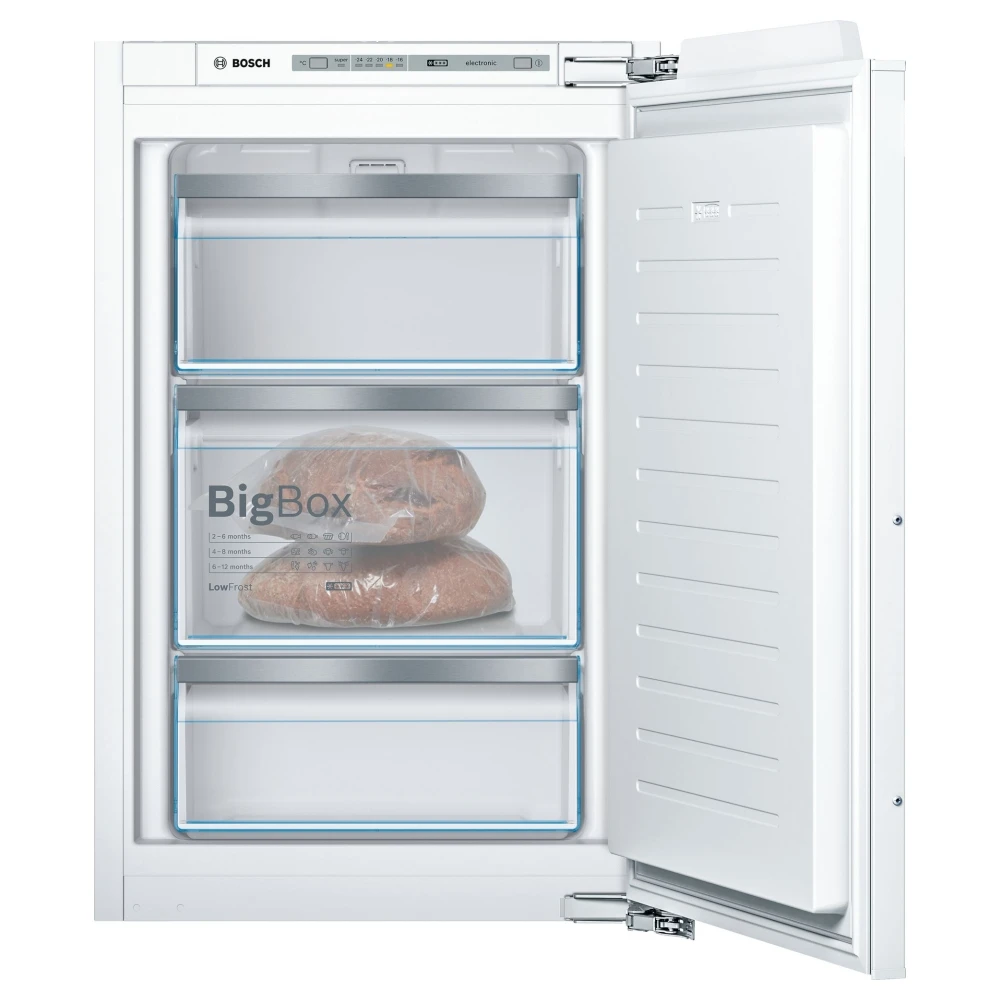 Introducing the Bosch GIV21AFE0 87cm Serie 6 Integrated In-Column Freezer! This top-of-the-line appliance is perfect for those with a busy lifestyle looking for a reliable way to keep their food cold in an organized manner. With its 4-star freezer rating, electronic controls, LED display, low frost system, super freeze function with automatic deactivation, and three transparent freezer drawers, this freezer is sure to keep your drinks safe and sound. 
The ice cube tray and doors on doors make it easy to access, and the malfunction warning alarm provides peace of mind that your food is always in perfect condition.
 Whether making a large batch of ice cream or storing your holiday food and drinks, this Bosch GIV21AFE0 87cm Serie 6 Integrated In Column Freezer is sure to keep your food and beverages safe and secure. So why wait? Order yours today!
Pros:
Makes your frozen items easy to access
Keeps your items organized
Comes with a 2-year warranty
Cons:
Not suitable for garage and outbuilding
IceKing Portable Upright Freezer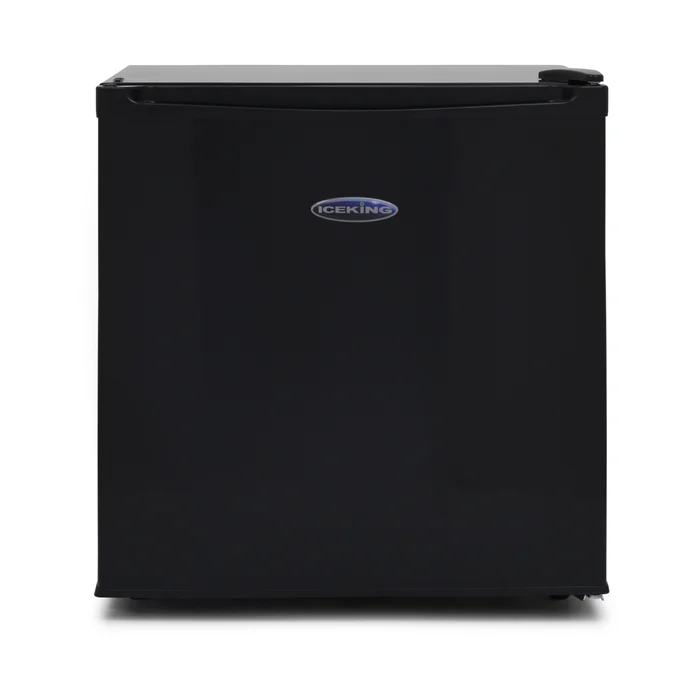 If you're looking for a compact TF40K.E, this 38-liter mini freezer is it to store those essential items. The TF40K.E is excellent for smaller homes and offices and provides freezer space.
We highly recommend the TF40K.E if you're looking for additional freezer space in your home. This fridge features a reversible door, adjustable settings, and a simple design to accommodate your needs. The TF40K.E is available in black and white and comes with a 24-month warranty.
Pros:
Features energy-efficient LED lighting
Spacious
Affordable
Cons:
No commercial warranty
No removable baskets
No adjustable temperature controls
Fridgemaster MCF96B Chest Freezer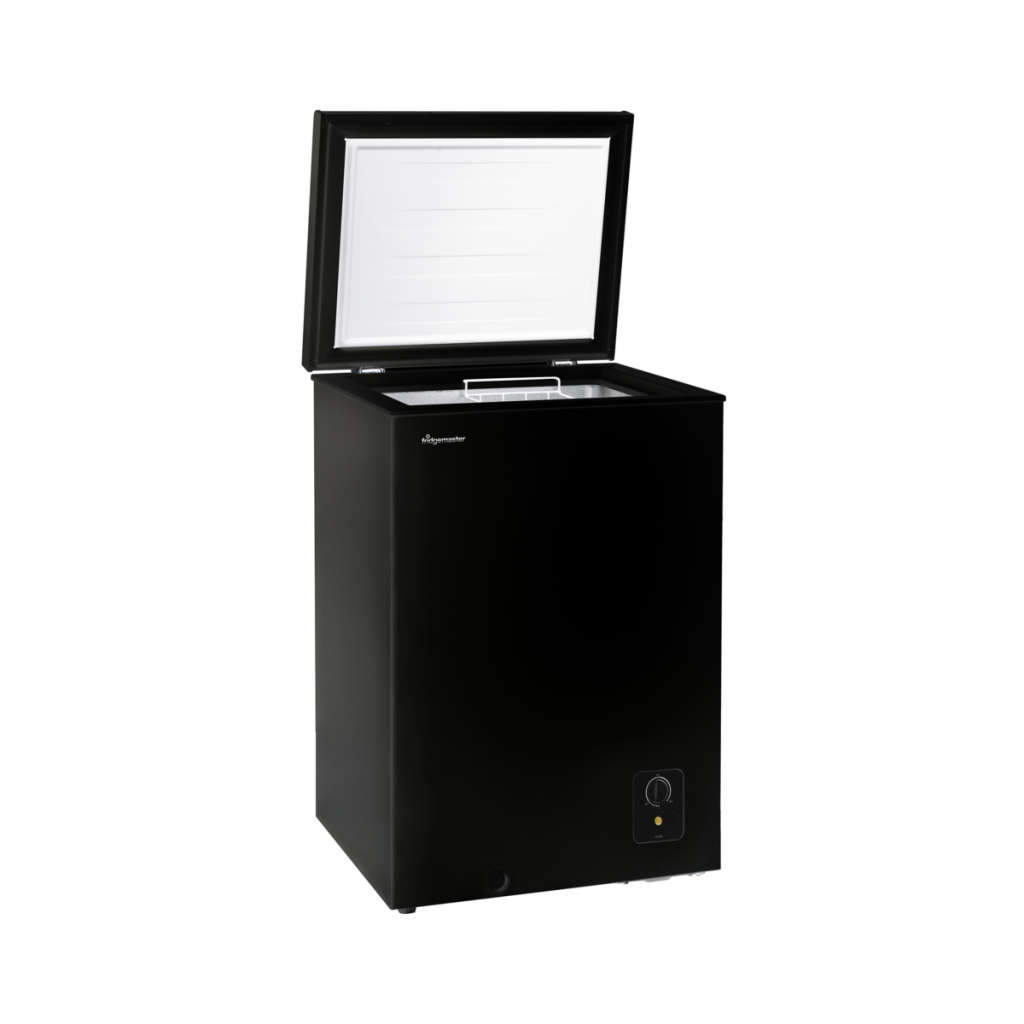 The Fridgemaster MCF96B Chest Freezer in black is ideal for people who like fashionable yet economical home equipment. It is attractive yet affordable. Therefore, this chest freezer is a fantastic option if you are planning for a girl's evening and want somewhere to store your pizzas and ice cream.
Pros:
Keeps your frozen items for approximately three to four days without power
Buy and store in bulk at once
Cone:
LIVIVO WhiteTabletop Mini Fridge Ice Box Freezer 
Looking for a convenient and stylish way to store your drinks and snacks? Look no further than the LIVIVO Black Mini Fridge! With a sleek black design, this mini fridge is perfect for keeping your favorite beverages and snacks at your fingertips. It has a 10-liter capacity to hold plenty of delicious food items. 
The AC/DC power adapter ensures that you can easily keep your drinks cold or hot, whatever the weather. It is also hushed, so you can keep it running while you sleep or watch TV. 
Whether in a dorm room or alone, the LIVIVO Black Mini Fridge is perfect for keeping your drinks and snacks fresh and handy.
Pros:
Dual power -12V and 240V dual inputs makes it versatile
Easy to carry due to its lightweight
Keeps your skincare products chill and protected while traveling
Cons:
American Style Four Fridge Freezer
This Smeg fridge freezer is the perfect addition to your kitchen. It has a total net capacity of 540 liters, making it ideal for large families or anyone who loves entertaining. 
The 77-liter convertible freezer/fridge section means you can use it as a fridge or a freezer, and the two fruit and vegetable drawers give you plenty of space to store your food. The refrigerator section also has 2 Life Plus zone 0°C drawers for cold drinks and three glass shelves (2 are height adjustable) to display your food beautifully.
 The interior LED lighting makes it easy to see what's inside your fridge, while the fast freeze function ensures that your food stays frozen and fresh. And with a noise level of 46 dB, you won't have to worry about annoying your family or neighbors with this Smeg fridge freezer.
Pros:
Keeps your items in the freezer organized for easier accessibility 
Cons:
It isn't appropriate for outbuilding and garage
Now It's Your Choice!
Where you plan to put the freezer, what you plan to store in it, and other factors determine which freezer is right for you.